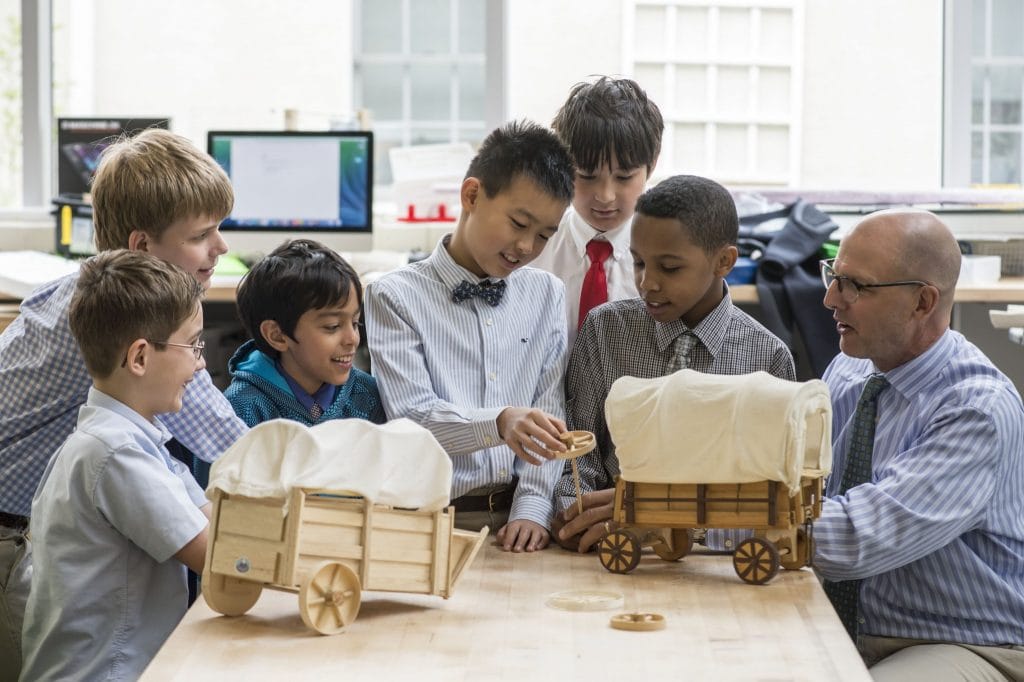 If you're one of the many parents deciding between private and public school for your child, you know there are myriad considerations ranging from the cost of tuition to the intangible feel of an academic environment. With subtle differences at each grade level—organized sports won't rank high on your priority list if you're in the market for a private preschool experience, for example—one common thread runs from Pre-K through grade 12: the quality of a school's curriculum.
What's the Difference Between Public and Private Schools?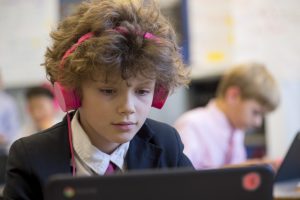 Some might argue that it's unfair to compare public schools to private schools. While they are both assessed through formal and informal channels (including review boards and word-of-mouth reputations), the metrics are nuanced. If you're evaluating a public school, you might have readily available data about average test scores, student proficiency in reading and math, or the characteristics of a neighborhood. If you're looking at a private school, factors like secondary school placement, academic philosophy, or campus facilities might be important to you. Most notably, public schools are beholden to strict state educational guidelines, and teachers must be certified. At the same time, private schools are known for their flexible approaches to curriculum. Their teachers are not held to the same requirements, and they usually hold advanced degrees and are subject-matter experts. So, what does that mean for your child? Does the quality control afforded by a standardized curriculum help students? Or could it actually prohibit children from reaching even higher performance and growth?
How a Flexible Curriculum Can Benefit Your Child
Private schools are free to design their own academic programs rooted in educational best practices without worrying about the link between high test scores and funding. There are many student benefits of not participating in mandated standardized tests and outdated assessment procedures. At Fessenden, we do continually assess our students, but our entire curriculum isn't built around tests. We understand each child's academic strengths and weaknesses by conducting a series of assessments throughout the school year. They put less unnecessary pressure on students and enable us to customize boys' learning experiences. Using these benchmarks as guideposts, we are able to innovate in the classroom and bring learning to life throughout the year. And, with a keen eye toward differentiation, we know which children need a little extra support, and which need greater challenges.
The Power of Student-Centered Learning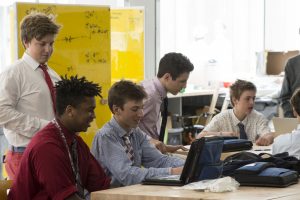 How do private schools actually prepare students for the next steps in their academic journeys? At Fessenden, we put students at the center of their own learning. This isn't just marketing jargon; it's deeply rooted in our academic philosophy and our mission to cultivate each boy's talents and develop in balance his character, mind, and body in an inclusive and joyful community. We are able to do this—to know each boy and create happy, engaged, and inspired learners—because of the flexibility of our curriculum.
As educators, we constantly push ourselves to step outside of our own comfort zones, to embrace new styles of teaching, and to be ever-evolving students in our own right. And this, in turn, enables us to provide deeper learning experiences for our students. We believe that children should be empowered by failure, and that agency—or the "voice and choice" in how they learn—is essential to future success. As Curt Lewellyn, Fessenden's Director of the Ciongoli Center for Innovation, says, "We want teachers to be receptive to the idea that, on a whim, a student might take a 180-degree pivot on a project. And that's okay. Because this is how the professional world works and how ideas are born."
The Stats: Secondary School and College Preparedness (We Know It's On Your Mind)
Most parents, at the start of their search, will tell you the ultimate indicator of a high-performing school is high school or college preparedness. According to a 2015 study conducted by ACT, students who attend private school are more likely to be prepared for college than students who attend public school. The study suggests that "85 percent of 2015 graduates of religious and independent schools who took the ACT met or exceeded the test's college readiness benchmark score in English, compared to 61 percent of graduates from public schools." The results were similar in math. As a Pre-K through Grade 9 school, we are proud of our Secondary School Counseling team and our approach to school placement; we work in partnership with boys and their families to help them navigate the secondary school admissions process with responsibility and confidence, which ultimately prepares them for college and beyond.
The Bottom Line
The bottom line is that each school is different, and you have your homework cut out for you as you begin the process of evaluating a school's academic program. Since the comparison between public and private schools isn't apples-to-apples, perhaps the question you should be asking is, "what school is the best fit for my child and our family?"  
You Tell Us.
Are you in the middle of a search for the right school for your child? Are you leaning toward public or private school, and what are the main factors in your search?