Always rooted in the needs of the program to benefit students, Fessenden continually enhances it's campus facilities. Most recently the School: installed two organic turf playing fields and a track, built the state-of-art Ciongoli Center for Innovation, and opened the Roberts Family Squash Center, complete with five squash courts built to meet international specifications. The next major construction project is the renovation and expansion of Fessenden's Arts Center (planned for completion in February 2019).
CIONGOLI CENTER FOR INNOVATION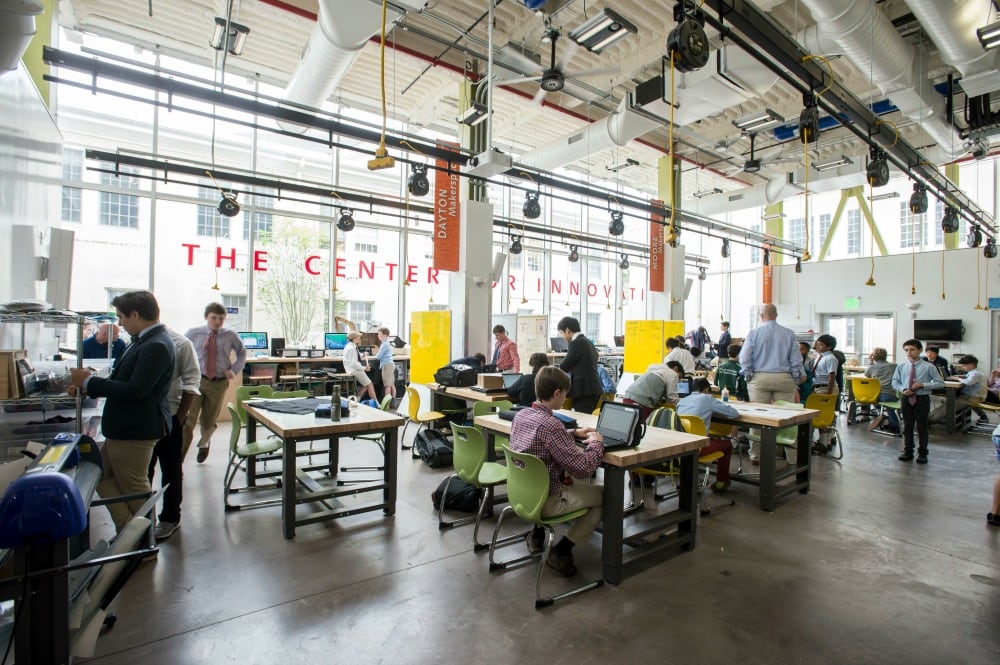 With floor-to-ceiling windows, an open-concept studio, and bright splashes of color, it's safe to say that our Ciongoli Center for Innovation is architecturally striking. But it's what happens inside the Ciongoli Center that's truly magic. Whether a venue for coding, tinkering, building, or problem-solving, our state-of-the-art resources combined with an emphasis on project-based learning allows students to develop fundamental and technical skills in science, technology, engineering, arts, and math (STEAM), as well as essential 21st century skills such as creativity, collaboration, and critical thinking.
TURF PLAYING FIELDS & TRACK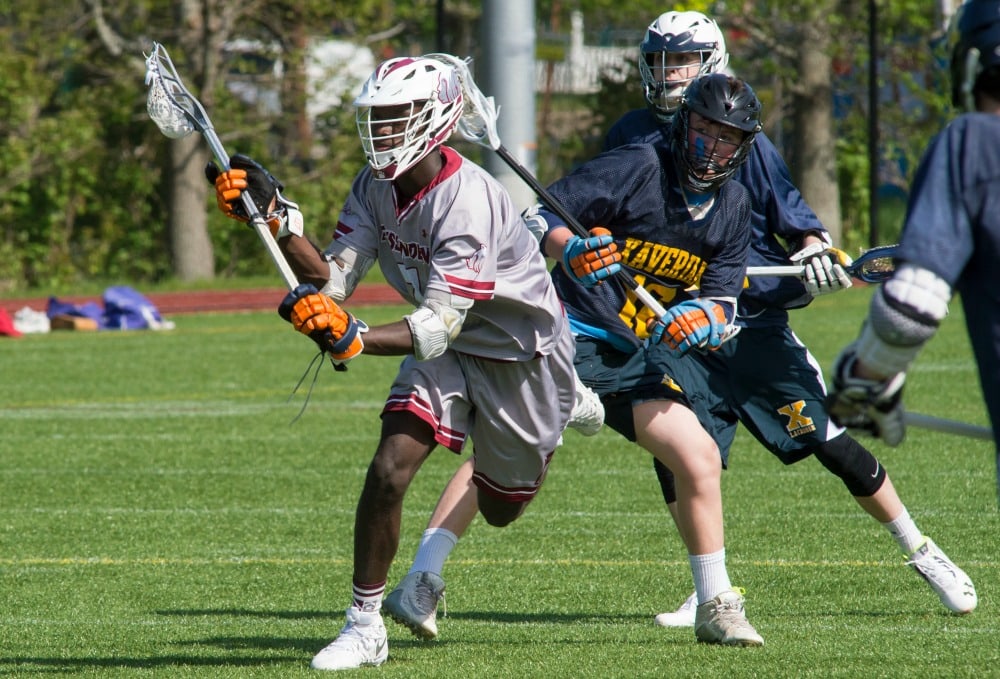 Our 2015–2016 academic year started with two new lighted turf fields, one with a running track, ready for action. We took care to plan the new fields with a close eye on the health and safety of our boys. Our designs included the installation of a "concussion mat" under the turf fields to provide the safety of additional cushioning. And we used an all-natural organic infill material (coconut shells, cork, and rice husks), a safe and healthy alternative to the more commonly used rubber infill materials. These new state-of-the-art facilities have been host to many competitive football, lacrosse, soccer and track events over the past two years.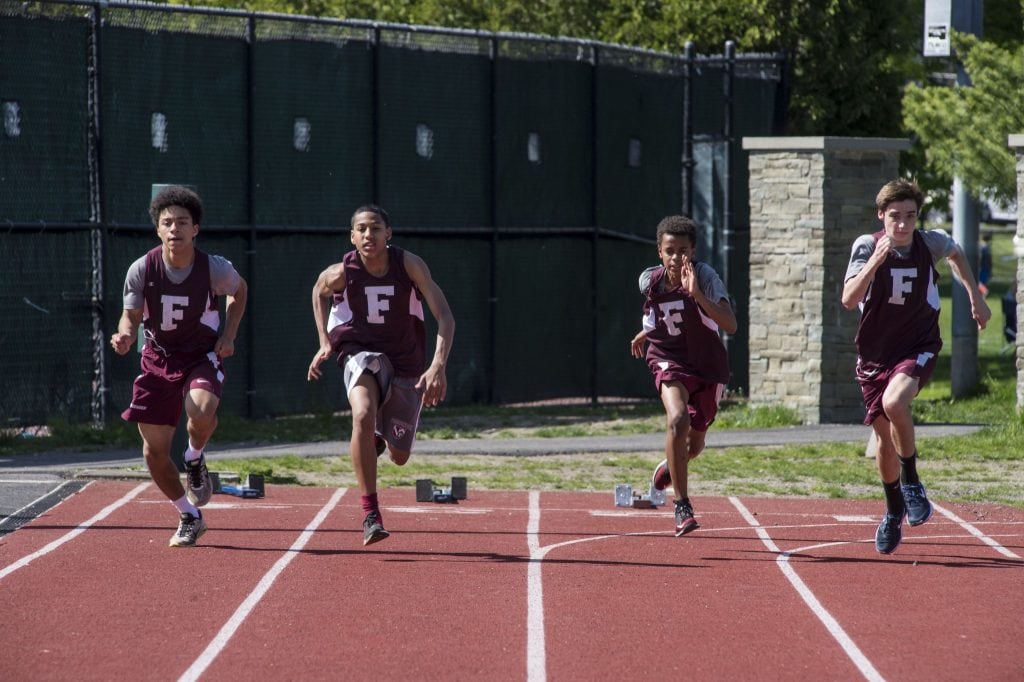 ROBERTS FAMILY SQUASH CENTER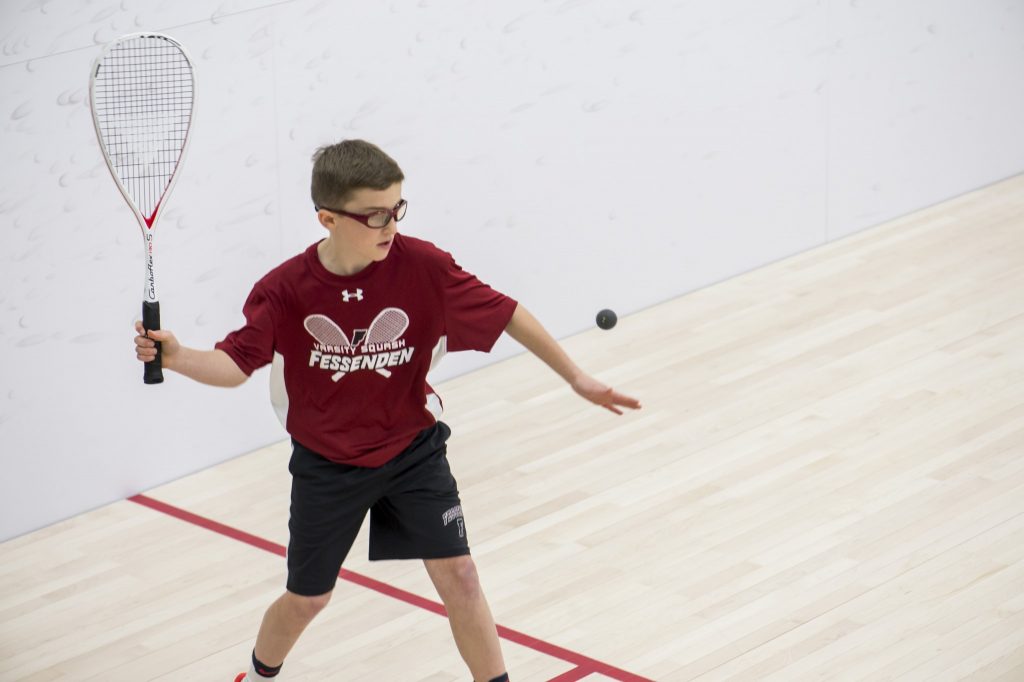 The Roberts Family Squash Center opened in the fall of 2017, complete with five squash courts built to meet international specifications. While Fessenden has had a competitive squash team for over five years, this was the first year the boys were able to practice and host matches on campus (previously they used Harvard University's facilities). Always exhibiting strong athletic skills and sportsmanship, the varsity team had another impressive season this past winter, culminating in their participation at the Middle School Squash Nationals hosted by Yale University. The team played a hard-fought tournament to win the Classic Plate, coming in fifth place out of 15 teams in the second division.