Fessenden is a vibrant and diverse community filled with people who inspire us to learn, achieve, and give back each and every day. Read on to learn more about our students' accomplishments on the stage, the playing field, and in the world.
FESSENDEN CROWNED NEW ENGLAND JUNIOR PREP SOCCER CHAMPIONS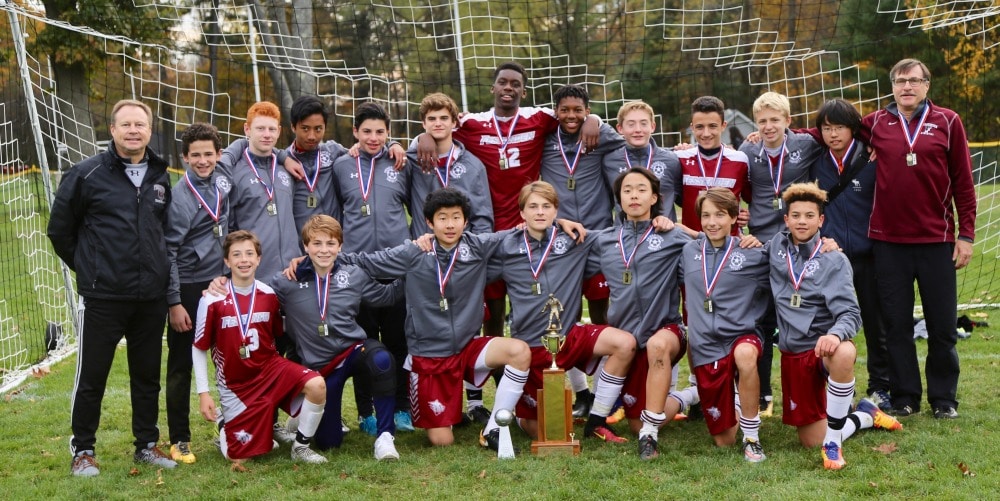 Varsity soccer ended last fall's season with an impressive performance at the 44th New England Junior Prep School Soccer Championships. After playing well in multiple games, the boys went into the final match-up against Cardigan Mountain School feeling appropriately confident with a record of 4-1 for the day. The game did not unfold as planned, and Fessenden was down 0-1 with five minutes remaining. However, a late goal to tie the score gave the Bears the hope, energy, and confidence they needed to finish what they had come to do. With just over two minutes to go, Fessenden scored again to take the lead and secure the win. The team displayed tremendous resilience and determination, and this final win made this group the first to bring home the championship trophy in eight years.
BOARDING STUDENT NAMED JUNIOR BALLROOM NATIONAL CHAMPION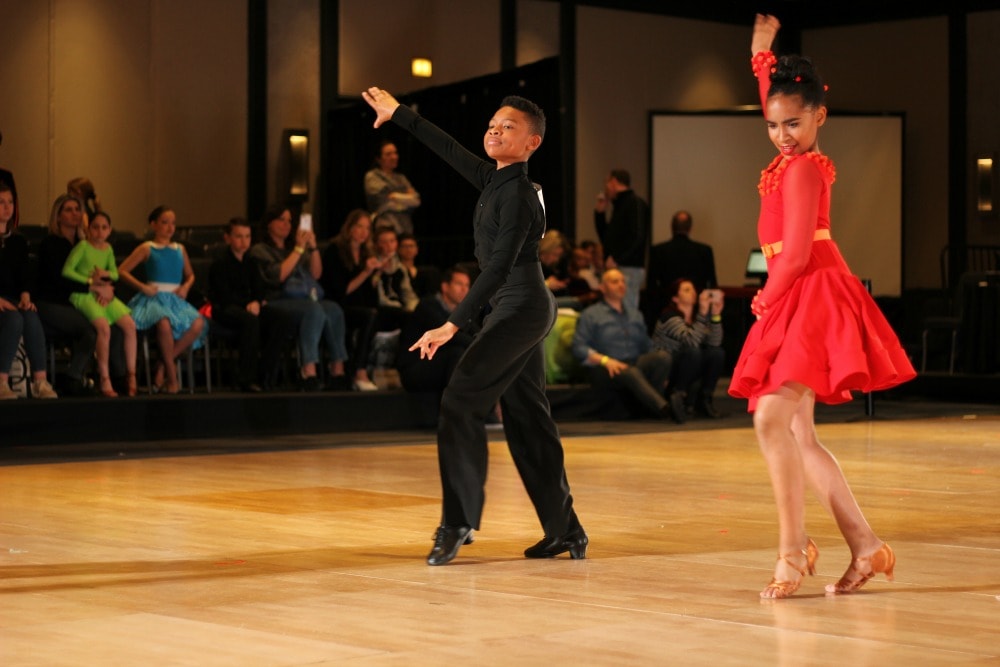 Earlier this year, sixth-grader Brock Montgomery '21 was named Junior Ballroom National Champion in the 2018 USA DanceSport Championship in Baltimore, Maryland. Brock competed with his younger sister Charli Ana in multiple rounds of Latin dances against over 25 couples from around the world. With stunning performances of the samba, jive, rumba, and cha-cha-chá, Brock and Charli Ana earned the national title in the category of Junior I Gold and Junior I Gold Novice.
BOYS SHINE THE LIGHT ON MILITARY VETERANS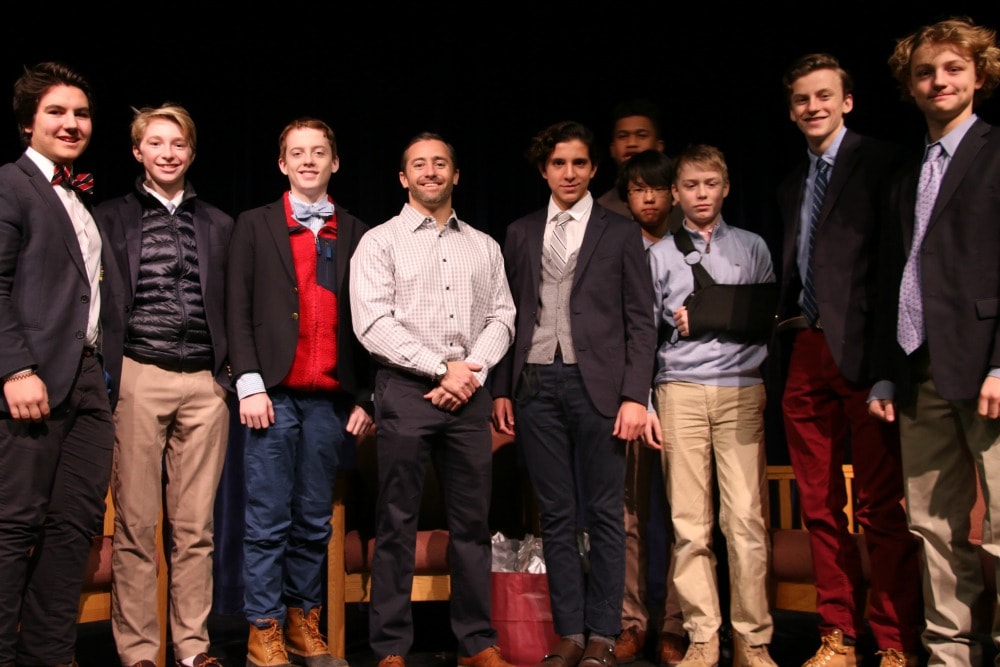 One of the initiatives of the Upper School Service Learning Ambassador Club this year was a three-speaker series focused on United States military veterans. The boys in the club researched the speakers and prepared for the question-and-answer sessions for their presentations. Here, the students in the club gather with Adam La Reau, former Navy SEAL, Co-Founder of O2X, and Founder of One Summit.
BROTHERS RECOGNIZED FOR FOUNDATION TO HELP THREATENED SPECIES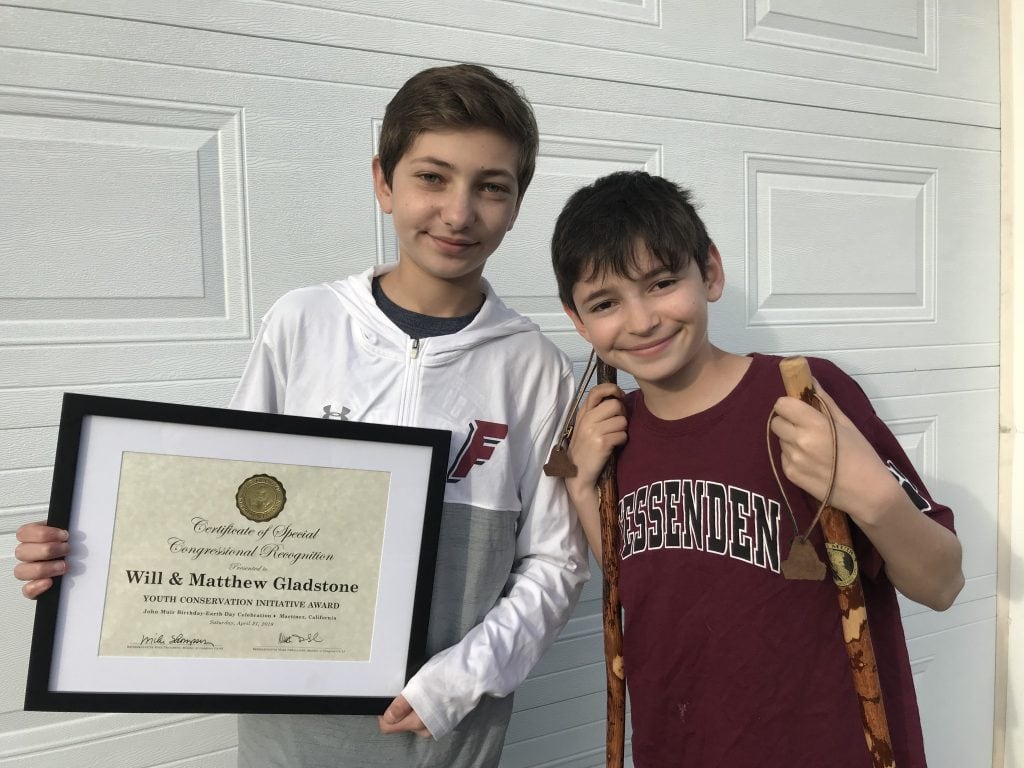 Will '20 and Matty '22 Gladstone founded the Blue Feet Foundation in 2016 to help save the blue-footed booby, a threatened bird species. The foundation sells blue socks—the same color as the bird's feet—and donates all proceeds to the Galapagos Conservancy. To date, they have sold over 3,200 pairs of socks and raised over $40,000. This past spring, Will and Matty received the Youth Conservation Initiative Award from the John Muir Association (pictured here) in recognition of their work. Presented at the John Muir Birthday–Earth Day Celebration, they were also given a Special Congressional Recognition Award from California Representatives Mike Thompson and Mark DeSaulnier. In addition, the Blue Feet Foundation was featured in a book published by National Geographic Children's Books, 100 Ways to Make the World Better!