Official Opening of the William R. Elfers '63 Center for the Arts
On April 6, the Fessenden community gathered to celebrate the opening of the William R. Elfers '63 Center for the Arts. The evening featured the Grade 5-9 Arts Show and the unveiling of the School's completely renovated and modernized arts facilities, including a stunning new recital hall and state-of-the-art theater. The spectacular new center ensures that boys of all ages will have the opportunity to experience the arts in a facility that matches the excellence of our visual and performing arts program.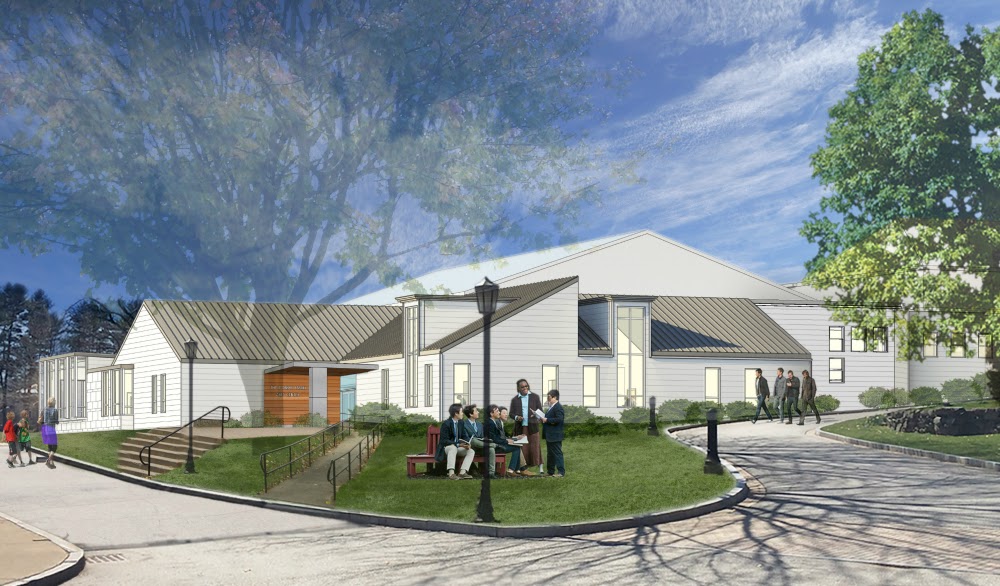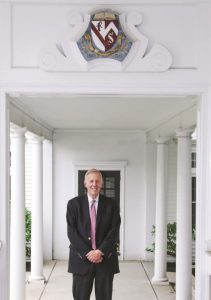 The arts center is named for alumnus and trustee Bill Elfers '63 who stepped forward as the lead donor for the project because he attributes Fessenden with providing a solid foundation for his endeavors later in life. Bill enrolled in Fessenden's five-day boarding program at the age of 11 and is truly appreciative of the academic preparation, values, life skills, and work ethic that Fessenden instilled in him. The motivation to continue achieving academic — and later, professional — success has stayed with him throughout his life. Bill shares, "Fessenden's program, teachers, proximity to Boston, and campus facilities make it the best school of its kind in the United States. I am very proud to have graduated from this fine school and I'm very proud to support it.
Center for the Arts Highlights
Fessenden's new Center for the Arts is the result of a major overhaul of the 35-year-old arts wing as well as a substantial addition. The new spaces features:
a contemporary theater with 246 fixed, tiered seats; enhanced backstage areas, and a dedicated lobby;

state-of-the-art sound and lighting systems offering hands-on learning in stagecraft and production;

a new, 125-seat recital hall that will double as an instrumental music classroom;

a gallery on the second floor of a completely renovated atrium with additional, illuminated display space to formally exhibit the work of students and outside artists;

expanded and updated classrooms and studios for students working in two-and three-dimensional media, graphic design, ceramics, printmaking, and woodworking;

vocal classrooms and soundproofed practice rooms for musicians, individually and in ensemble;

a 12-station keyboard lab and central computer for teacher-guided or self-led playing; and

a recording studio with up-to-date recording and playback technology.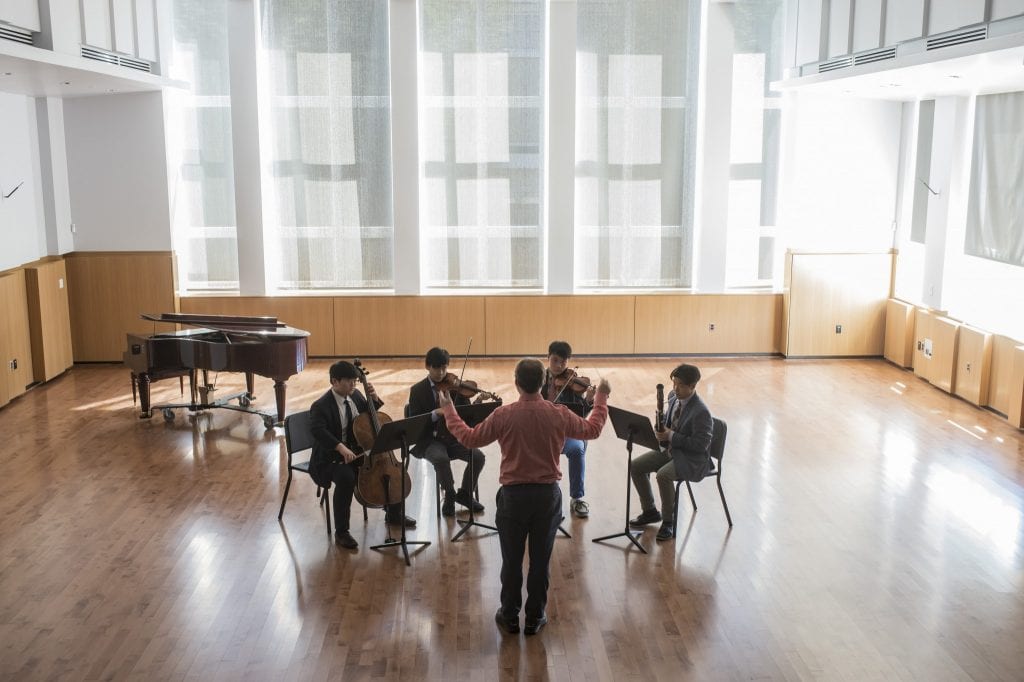 Fessenden's Arts Curriculum Highlights
The new Center for the Arts was designed with collaborating, creating, and convening in mind and integrates the arts into every academic discipline, just as art, music, and culture fold organically into everyday life. Boys in Grades 5-9 can choose from an impressive list of music, theatre, and visual arts electives:
Music Offerings
Concert Band

Choral

Chamber

Orchestra

Percussion

String Ensemble

Private Music Lessons Options Include: Bass Guitar, Cello, Clarinet, Double Bass, Drums, Flute, Guitar, Piano, Saxophone, Trumpet, Trombone, Viola, Violin, and Voice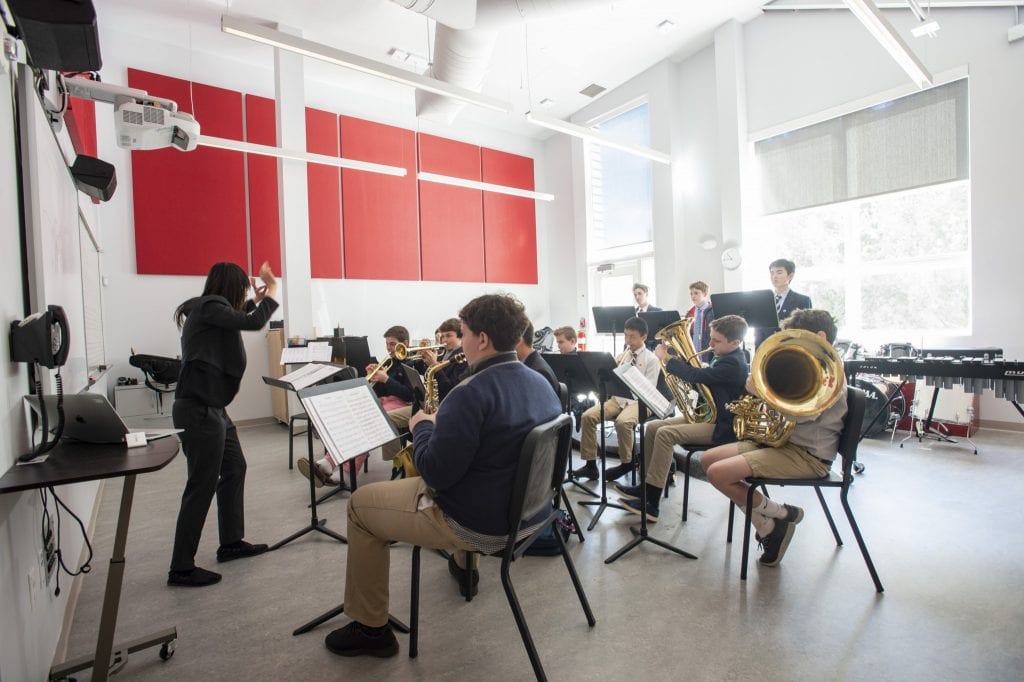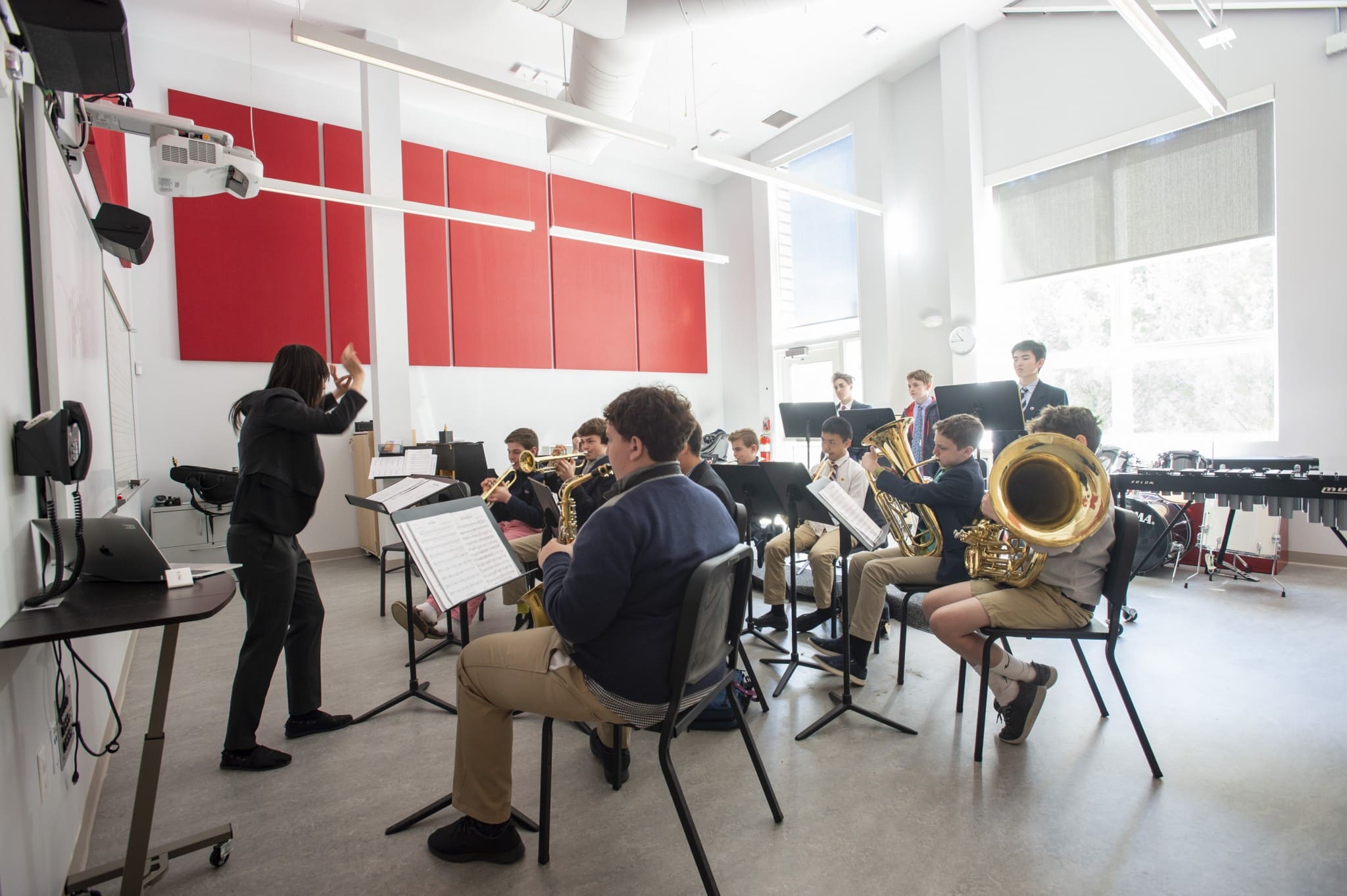 Visual Arts Offerings
Photography

Studio Art




Woodworking

Digital Filmmaking

Innovation Studio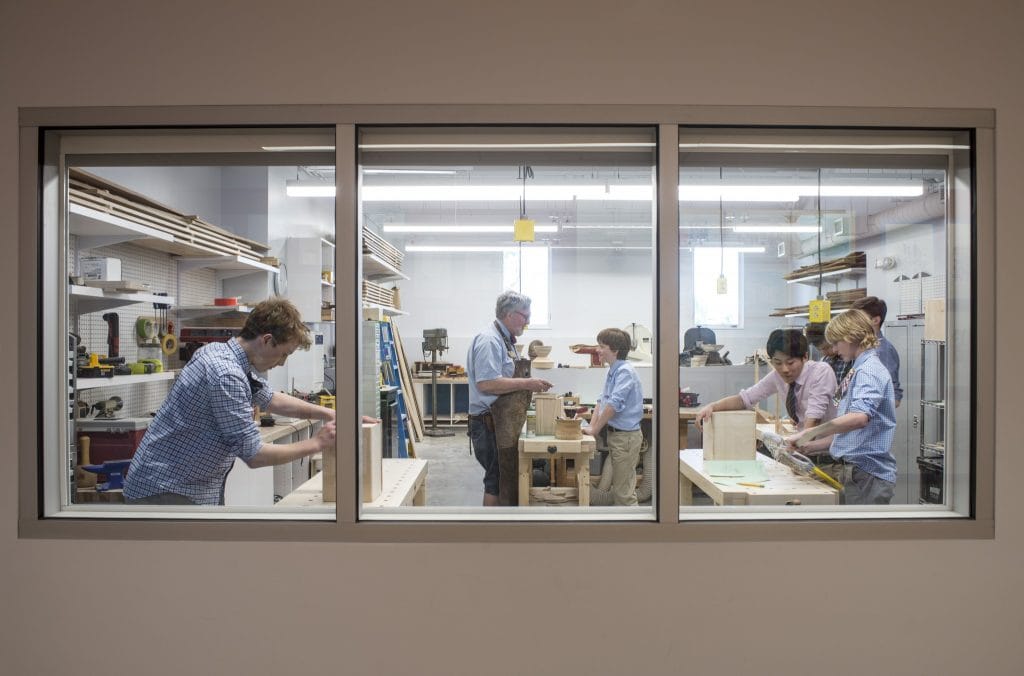 Theater Arts Offerings
Fessenden Theatre Company

Musical Theatre

Theatre Arts

Stage Combat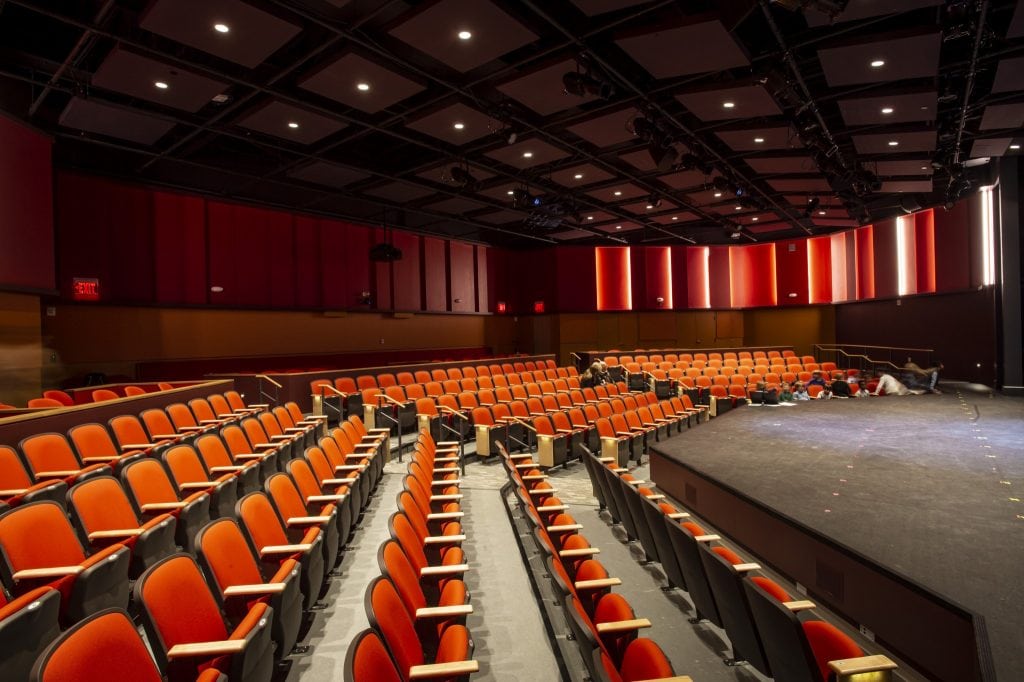 Since the opening of the William R. Elfers '63 Center for the Arts a few short weeks ago the space has been bustling with activity. Please check our calendar for upcoming events, many of which are open to the general public. Or contact us to schedule a campus tour at admissions@fessenden.org or 617-630-2300. We look forward to seeing you on campus soon.