Fessenden's academic year is filled with student events and accomplishments that make us smile. Here are some of the highlights from 2018-2019.
RED SOX WORLD SERIES TROPHIES TRAVEL TO FESSENDEN 
In January, all four of the Boston Red Sox's World Series trophies won since 2004 visited Fessenden. Each accompanied by a personal guard, the trophies were on campus for the entire morning. Every student had the chance to see the trophies up close, take a photo with them, and enjoy a highlight reel of the 2018 season while they were at it. Needless to say, everyone—both students and adults alike—had a blast!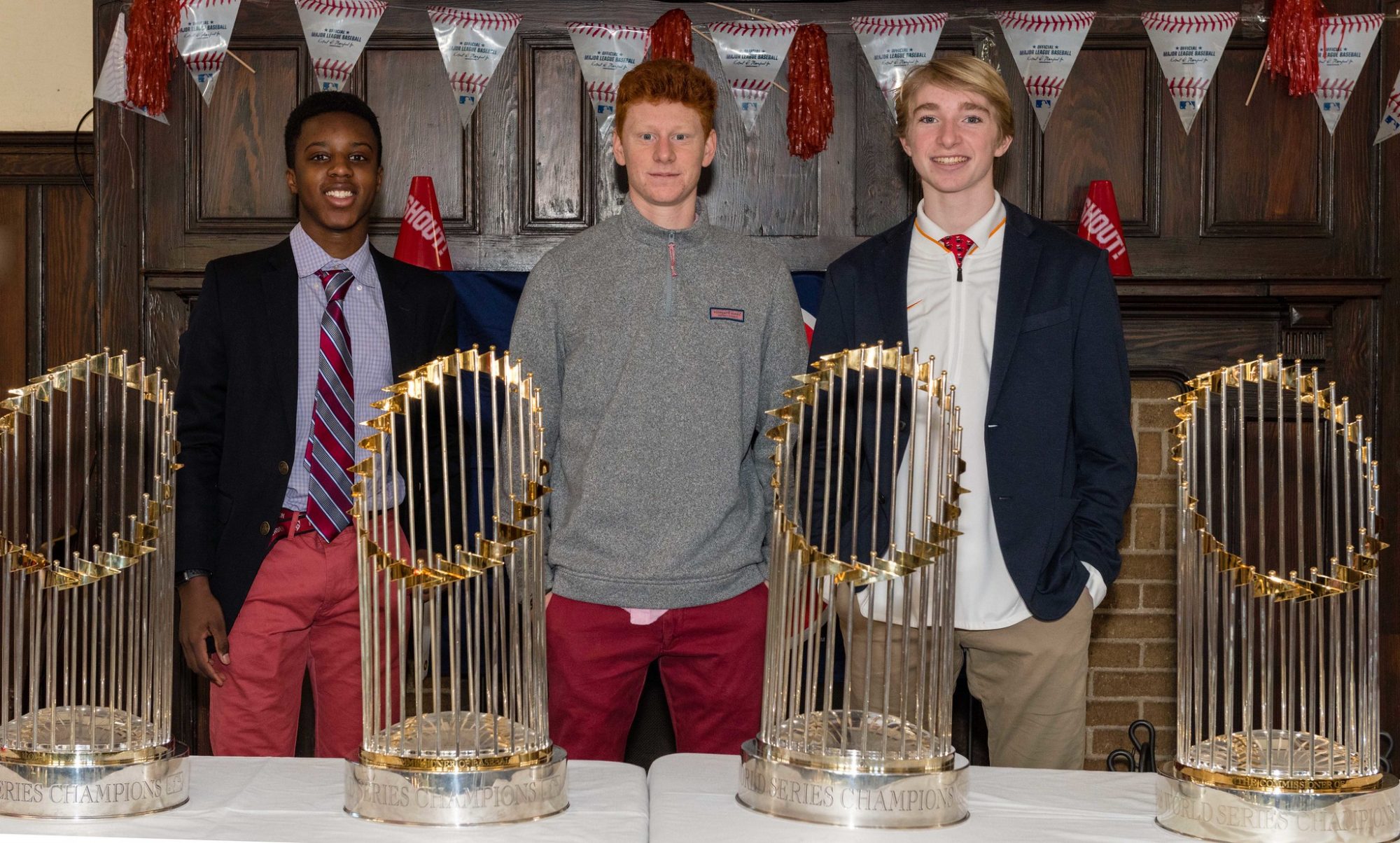 STUDENTS SELECTED TO PERFORM AT REGIONAL HONORS CONCERT
Earlier this year, Andrew O. '20 (violin), Jason K. '20 (bassoon), and Shawn Y. '21 (violin) took the stage in the Massachusetts Music Educators Association's Eastern District Junior Honors Festival. They were three of 450 students—out of almost 1,000 who auditioned—selected to perform in the honors orchestra. This success marks these students as some of the finest young musicians in the state! (From L-R: Matt Glenn (Instrumental Music Teacher), Shawn Y. '21, Jason K. '20, Andrew O. '20)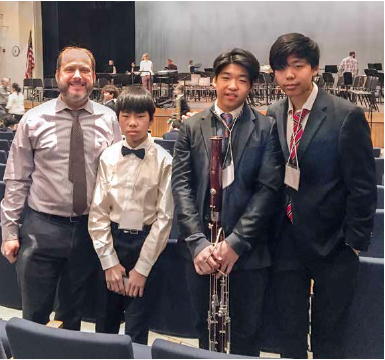 UNDEFEATED SEASON FOR VARSITY BASKETBALL
The 2019 varsity basketball team completed a perfect season with a record of 17-0. Highlights of the season include victories over four junior varsity high school teams and one varsity high school squad that included 11th and 12th graders. Athletic Director and Varsity Basketball Coach Pete Sanderson remarked, "This may have been the most talented varsity team in my more than 30 years at the helm!"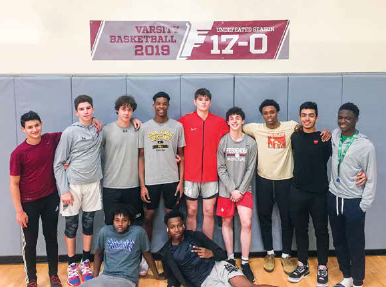 UPPER SCHOOL STUDENTS DELIGHT HOCKEY FANS
Last fall the choral group Upper School Voices performed "America the Beautiful" at a Providence Bruins hockey game.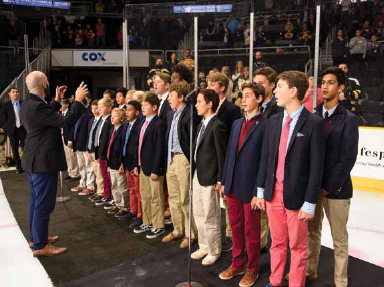 Photo Contest Winner
"Eye of the Storm" is the winner of the 2019 Red & Gray Magazine student photo contest. Upper School students were invited to submit up to three photos to be considered for publication. A panel of over 40 administrators, faculty, and staff members voted on images submitted by students.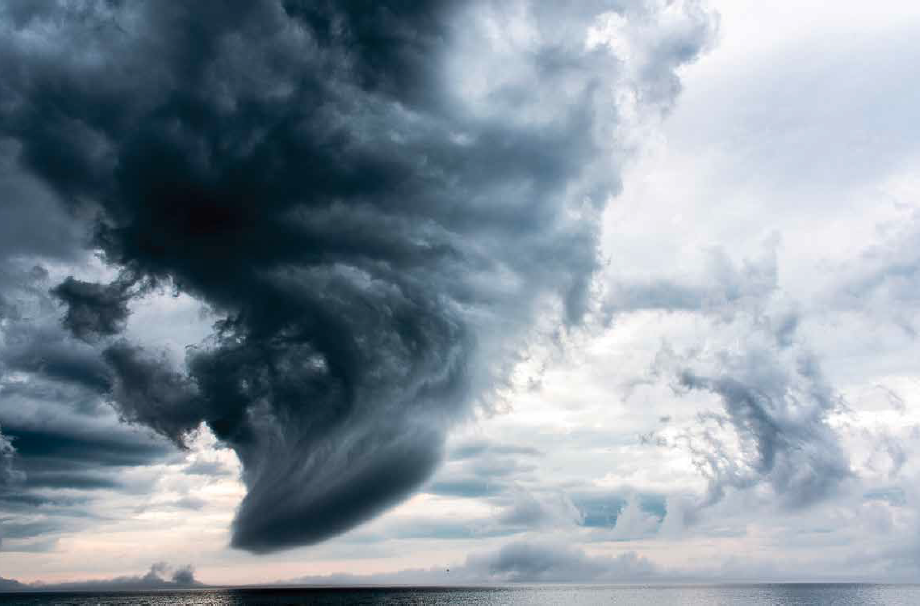 ABOUT THE PHOTOGRAPHER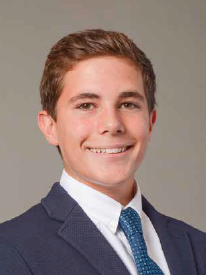 This photo of a storm cloud moving across the Cape Cod Bay was taken off the shore in Sandy Neck, Massachusetts. I could see the cloud intensifying in mass and shade of gray, so I rushed to grab my camera and bolted to the beach to take the photo. I found this cloud formation so interesting because, although it was over water, it had the appearance of a funnel cloud. The photo invokes for me an awe-inspiring respect for the powerful force of nature!

My interest in photography was really ignited this past year. I learned about light and perspective, and I became interested in conveying or reflecting a story through the lens of my camera. I love how photography allows me to capture a moment in time and then share that moment with others—sometimes encouraging a provocative response. The photography that I love most is surely landscape and portrait, but as long as I can be taking pictures then I'll do any type. All in all, photography is certainly a passion that I hope to test in my life and to explore as a possible career. — Blake A. '19