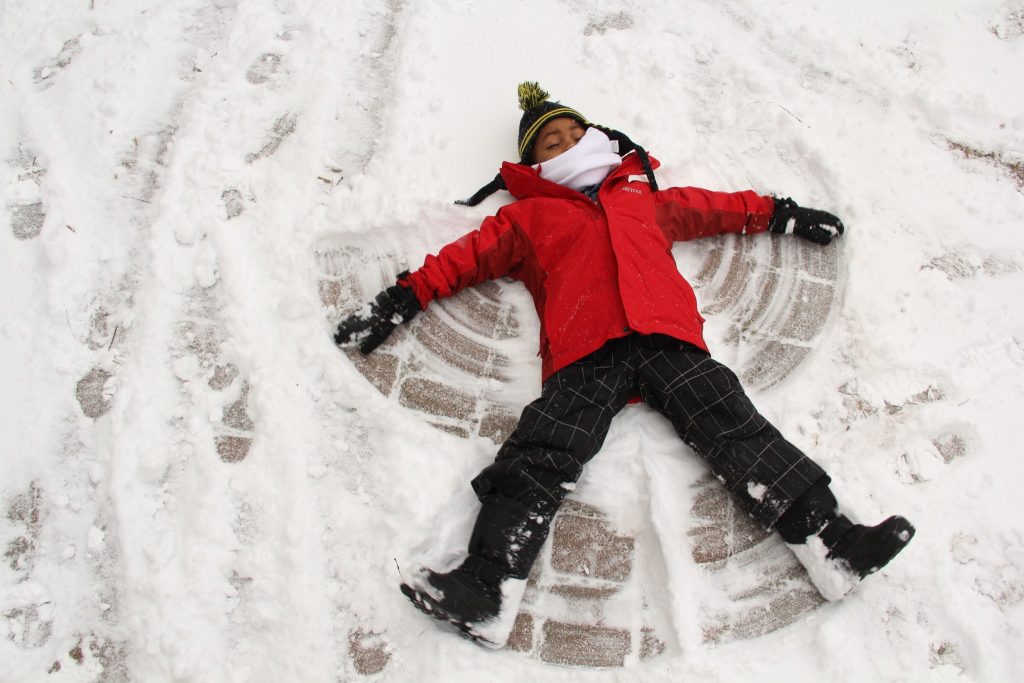 If you are a New Englander, you probably don't need to be told that Punxsutawney Phil didn't see his shadow earlier this year. What does that mean for those of us who are used to braving the cold into the early months of spring? A shorter winter. But we know better than to get our hopes up. The final stretch of winter can feel like the longest part of the year. Plus, our friend Phil doesn't have the highest accuracy rate.
But don't fret. There are plenty of educational activities to help you fight cabin fever during the final days of winter, and we have some Fessenden-inspired ideas derived from our program that are sure to keep your kiddos engaged. Before you know it, the air will be warmer, the snow will be gone for good, and you'll be able to take advantage of the outdoors—or at least send the kids outside to play.
Create a Reading and Writing Nook

: Our Kindergarten students regularly participate in reading and writing workshops in which they become authors and illustrators. When they're able to choose the types of books they read and write, the buy-in is unparalleled. Try making a small nook in a corner of your house. Not only will your kids have fun writing and drawing, but they will also improve their literacy skills.

Make Math Tasty

: When teaching numeracy to our youngest students, we like to have fun. Our Pre-K students recently tried red, green, and yellow apples to decide which they liked the best. Using color-coded poster paper to match the apples, boys added to a "yes" or "no" column and counted the data to see which was the most popular apple. This could be a fun activity for playdates and parties.



Harness the Magic of a Cardboard Box

: Any parent can recall a time when the box got more attention than the actual present. Try combining this phenomenon with literacy. Our Lower School students recently read "

Not a Box

" by Antoinette Portis and used their own imaginations to create items out of cardboard.

Invest in a Coding Kit

: It's never too soon to learn to code. Investing in an invention kit can turn children into tinkerers, dreamers, and makers. Our coding program begins with some of Fessenden's youngest boys with the introduction of a tool called "

Scratch

," and they graduate to tools like

Makey Makey

where one can turn regular, everyday items— like a banana—into a touchpad!

Upcycle Household Materials

: In the past, Fessenden third graders have explored the concept of upcycling in connection with their study of different cultures and the use of the Earth's resources. In anticipation of Earth Day this spring, can you challenge your kids to reuse discarded materials to create something even more valuable than the original object?

Experiment With Sensory Snowballs

: We believe in the

importance of recess

and, more specifically, getting outside. So, why not enjoy the snow while it's here and introduce your child to sensory snowballs? Collect snowballs with your kids and bring them inside to a sensory table (or any plastic bin or container). Dig out the summer sand toys and let the kids explore the snow! For extra fun, experiment with a little food coloring and water to enhance fine motor and sensory fun.



Design an Indoor Playscape

: If you've visited Fessenden's Pre-K and Kindergarten playscape, you'll notice that it

doesn't look like a playground at all

. By the incorporation of "loose parts," our students' imaginations come to life on the playground. So, how can you make your very own playscape at home? All you need is an intriguing variety of objects scattered around a room. At Fessenden, our goal is for kids to be drawn into something far more meaningful than "recess." We like to think of it as setting the stage for play. If you're like most parents, maybe the hard work has already been done for you!
You Tell Us.
What types of educational activities have your children most enjoyed during the long winter months?