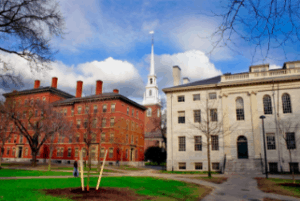 Every winter, families from Back Bay to Beacon Hill, from the North End to the South End, go through one of the most confusing rites of passage for Boston residents: Boston Public Schools' school choice program.
While Boston's school assignments are not entirely random, there is an element of chance that frustrates many families. Here are some of the concerns that Boston families have about the school choice program:
Your child is not guaranteed entrance into your top-choice school for kindergarten.
Your choices are limited to within a certain radius of your home.
You child is not guaranteed entrance into a public pre-kindergarten program at all.
The good news is, when assigning your child to a kindergarten, the city does take your family's preferences into account. Also, it has made some changes to the lottery system in the past few years to ensure all families have access to well-performing schools—even if they have to go a little farther from home to get there.
If the system is just too confusing for you, you don't like putting your child's future in the hands of fate, or you simply feel more comfortable with a backup plan, you do have other options.
Many families choose to move out of the city when their children are old enough for kindergarten. This may be too drastic a lifestyle change for you, though. If that's the case, private kindergarten and pre-kindergarten programs like the ones at The Fessenden School are more affordable than you may think.
If you're interested, this article dispels some of the common myths about private all-boys elementary schools.
If you're thinking about staying in the city and trying your luck with the Boston Public Schools' school selection lottery, this is how it works:
The Process in a Nutshell
WBUR's Learning Lab provides a clear and useful explanation of how school assignment works in Boston. Here is the basic outline:
You'll receive a list of all the elementary schools within a one-mile radius of your home. (You can see

your customized list by following this link

). Your list will include at least two top-performing schools (based on MCAS results) and at least four that are in the top half of the district. If there aren't enough schools within a one-mile radius of your home to meet this requirement, the radius expands until there are.

Your list will also include a few citywide schools that are open to anyone.

When you register, you'll be asked to choose at least five schools off your list and rank them in order of preference.

Your child will then be assigned a school by a computerized lottery, which will take your preferences into account, plus certain other factors (such as a sibling priority).
The Boston Public Schools' website explains its semi-random system like this:
The computer gives each application a random number. Random numbers are used to break "ties" between students who have the same priorities for the school.
How does this work? Let's say there is one seat left for K2 at the Kenny School. All applicants with siblings have been assigned. Three additional students, all without sibling priority, listed the Kenny as their first choice. The student with the lowest ("best") random number will be assigned.
If your child isn't assigned to your first-choice school, he or she will be assigned to the next highest school on your list, again, as determined by a computerized lottery. (There is also a waitlist system with its own rules.)
How can you learn more about the schools on your list?
Before ranking the schools on your child's list, it's a good idea to visit them to see which would be the best fit. Every school in the district hosts special preview days for families with children entering kindergarten.
You might also want to visit any private school options you're considering. If you do, here are a few important questions to ask.
Does pre-kindergarten selection in Boston work the same way as kindergarten?
While pre-kindergarten selection is also lottery-based, entrance is not guaranteed. The program has grown in the past few years, but there are still not enough seats in Boston's pre-K programs (which it calls "K1" and "K0") for every 3- and 4-year-old in the district.
If a high-quality pre-K program is important to your family, there are some excellent private elementary schools within 20 minutes of Boston, most of which offer pre-kindergarten.
Do you have any questions about the Boston public school lottery?
Navigating the public school lottery and getting your child into a great public or private kindergarten program is confusing and nerve-wracking. Let us know how we can help. Use the comments section below to ask any questions you may have and we'll be sure to get back to you right away.