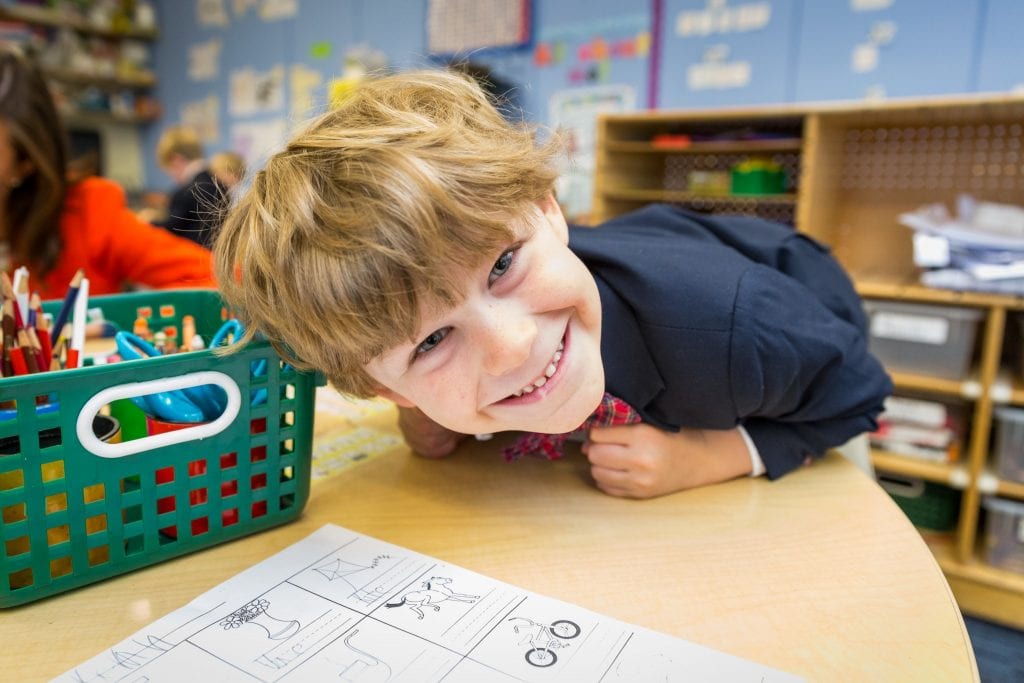 There's a lot to be said for cherishing the things that spark joy in your life. Just ask Marie Kondo or any of her "Tidying Up" devotees. But while the KonMari Method has swept the States by storm and people are blessing their belongings goodbye in search of happiness, the idea of joy is a little different at Fessenden.
In our Pre-Kindergarten and Kindergarten classrooms, the things that spark joy are intangible. Imaginative play. Circle time. Our natural playground. Helping a friend in need. Caring for our campus chickens. There's a lot to love about our program. Whether we're rolling up our sleeves and digging into a hands-on lesson or working together to tidy up, we strive to make joy one of the leading characteristics of each school day.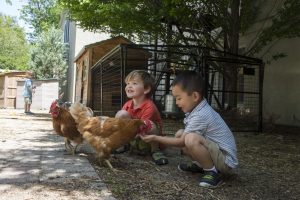 So, what does a joyful preschool program look like? It starts first thing in the morning when boys dash into the classroom, excited to take on new adventures—to think, move, laugh, and play. We believe that if children develop a love of learning at a young age, curiosity and passion will carry them throughout the rest of their lives.
It's Okay to Let Things Get Messy
We know that life is full of messes. Children often learn their most valuable lessons when they are working through a problem in a stimulating and supportive setting. At every possible turn we encourage our students to embrace small challenges, identify emotions, and learn how to be good friends and community members. It is especially important to cultivate empathy for the people and things around us, and we do this by teaching students to be kind, caring, and creative problem solvers.
Building Blocks Set the Foundation for the Future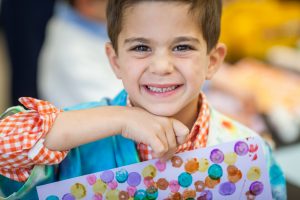 What may look like a miniature construction site from a distance is actually children's imaginations being stretched. Not only are they having fun, but they're also practicing skills that will be important later in life. Our goal is to create an atmosphere that is simultaneously structured and filled with possibility, which we believe will lay a strong academic foundation and promote a love of learning that will last boys a lifetime. We're cultivating passionate readers and writers, fostering analytical thinkers and problem solvers, and nurturing creative and innovative minds.
When It Comes to All Boys, Keep It Moving
If you're the parent of a boy, you may be familiar with the idea that young boys typically need to incorporate more movement into their classroom settings in order to be successful. Not only do we recognize this at Fessenden, but we celebrate it. Our pre-kindergarten and kindergarten teachers always build movement into their days. This can be as small as heading out to our natural playground to use up some excess energy or asking boys to use their bodies to demonstrate math concepts. In short, we channel the enthusiasm of boys when they are bursting with energy, but we're also very careful to nurture them when they are feeling thoughtful and quiet.
In short, a day in the life of a Fessenden preschooler leaves each boy happily exhausted, bubbling with news of what was heard, learned, and discovered.
You tell us.
If your child is currently enrolled in a joyful preschool program, what stands out to you the most? If you're looking for a program, what are your hopes and dreams?