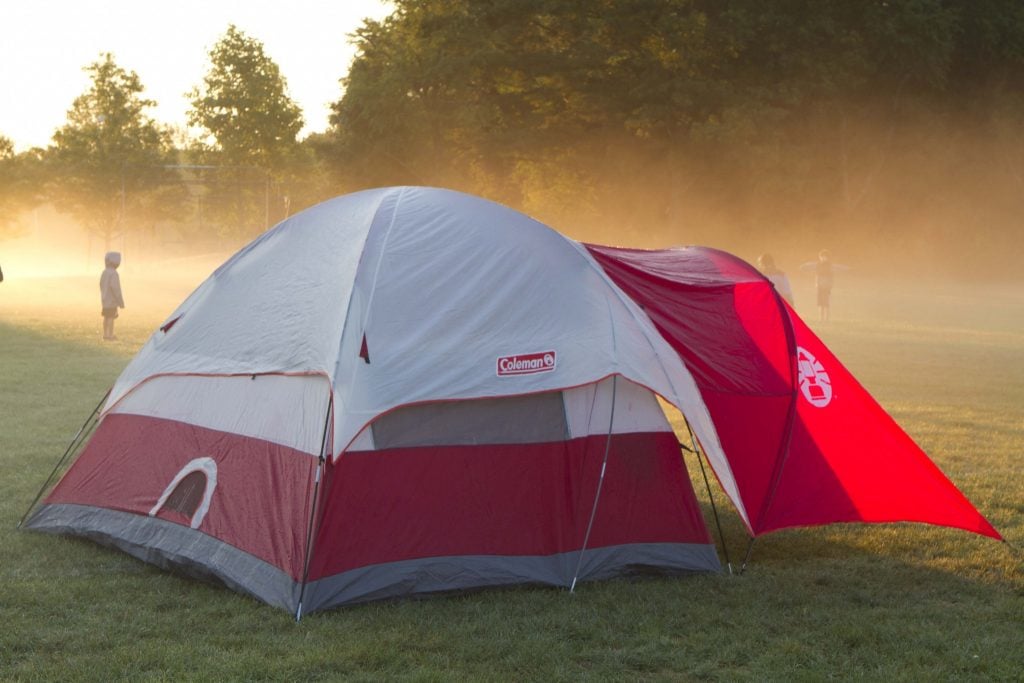 The spirit of childhood plays a significant role in the character of a school. At Fessenden, we have many traditions that center around this philosophy. The Red and Gray tug-of-war on Field Day, for example, dates back to the School's founding days, and our newer tradition of the Fessy Lip Dub adds excitement to the academic year. These activities that exist beyond the classroom walls make our community proud of, and excited about, the school.
One of the most anticipated Fessenden Lower School traditions is the annual fourth grade campout. The community camps out on the fields of our 41-acre campus, and everyone plays games requiring teamwork and strategy. During this time, students learn how to pitch tents and enjoy a cookout dinner followed by activities such as rocket launches with Science Bob, physical education challenges, a campfire and s'mores, and swimming in one of our two outdoor pools under the lights. The next morning, students eat breakfast together in the Sanderson Dining Hall and watch movies.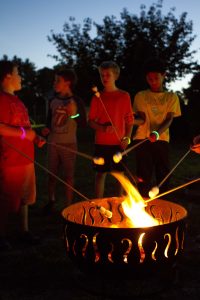 Former fourth grade student Carter B. recalled the campout during an end-of-year interview. "It's really exciting because the whole fourth grade stays at school. We started the night with a scavenger hunt, and we pitched tents and then went in the pool. We get paired up and find out who's in each tent, and then you sleep outside," he gushed, identifying it as one of the highlights of the year. "The campout helps you make friends and meet the other kids, because there are a lot of kids in fourth grade and it's hard to know all of them."
At Fessenden, fourth grade classrooms expand from two classrooms to three. With more students joining the School in this grade, group dynamics change, and there is increased opportunity for growth and friendships. By holding this night in September, both new and returning students have an opportunity to meet friends, develop bonds, and make lasting memories while learning about teamwork, shared responsibility, and the spirit of Fessenden.
With the guidance of teachers, students embrace opportunities to strengthen old—and develop new—friendships that they will carry with them for years to come.
You tell us.
What are some traditions you remember from your time in school?