If you've never experienced boarding school yourself, you may be feeling a bit lost or nervous when exploring and applying to junior boarding schools for your son. We spoke recently with Caleb Thomson '79, Director of Admissions at The Fessenden School, and asked what advice he had for parents who are new to the junior boarding school world.
While he sees most parents navigate the school visit and application process with little trouble, he mentioned that there are a four common mistakes parents often make when applying to schools. By steering clear of these errors, you will be more likely to find a school that is a great fit for your son and family.
1. Don't Discount a School Too Soon
The number one piece of advice Caleb has for parents is "avoid crossing a school off your shortlist before properly investigating the pros and cons."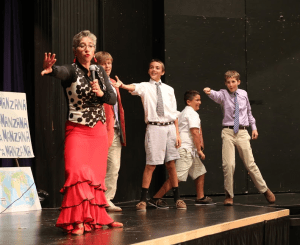 For example, some parents believe that an all-boys school will be too macho and athletically oriented for their son. That's one myth that we're always happy to dispel. Here at Fessenden, we find that the boys feel less pressure to take on masculine personas or fit in by being a "jock."  In fact, some of our top athletes compete as fiercely for the leads in the school play (many of which are female roles).  And, one of the most popular volunteer positions for our boarding students is becoming a Lower School "Big Brother" where they spend time reading, mentoring, or just playing with our youngest students a few times a month.
It's easy to discount a school because of what you read, or don't read, in a brochure or website. Our advice is to tour as many schools as you can, including one or two that you feel might not rise to the top of your list. Visiting may not change your mind, but it will help you to gain clarity on what you consider to be the "right" school for your son.
2. Include "Mixed" (Day and Boarding) Schools in Your Search
If you compare Fessenden with some of the other prominent New England junior boarding schools, you'll notice that many are predominantly boarding schools with a handful of day students. Because Fessenden has a robust population of day students from the Boston area, some prospective parents don't take Fessenden seriously as a boarding school. Not surprisingly, we think that's a mistake and encourage families to visit a couple of "mixed" day and boarding schools to get an accurate sense of what a "mixed" boarding experience can offer.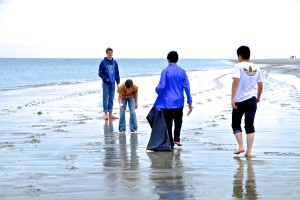 In the case of Fessenden, for example, what some parents don't realize, is that more than 50% of Upper School students are boarders. In addition, close to 75% of our Upper School faculty live on campus, providing us with an excellent ratio of students-to-faculty for weekend activities and a partnership in parenting. That, along with our proximity to Boston, enables us to run what we consider the best weekend program in the country, with more than 800 weekend trips and activities each year, 20 or more each weekend. And, in addition to the trips that we plan, boarding students can opt to spend the weekend off campus with a day student friend and his family. Parents are always pleasantly surprised to see how all of these factors come together for an exceptional boarding school experience.
3. Avoid Micromanaging the School Tour
When you visit a school, try to let your son engage and have a voice during the tour, particularly when speaking with admissions staff and faculty. Some parents make the mistake of micromanaging the visit, perhaps because they believe it's better if they ask all the questions.
Trust us when we say that it's really best if your son is allowed to speak for himself. By giving him that freedom, you'll be providing him the opportunity to let his enthusiasm show through. That, in turn, increases his ability to stand out as a candidate to any school.
4. Be Honest About Your Son's Learning Profile
Your son may have some learning challenges, but it doesn't mean he won't get into a great junior boarding school.Being open and honest about your son's learning profile will ensure that you are finding the best academic fit for your child.
Here at The Fessenden School, we believe in forming partnerships with our boys' parents. That's very important to us and will be important for your son's educational journey while at Fessenden, too. For our partnership to be effective, though, we need to know who your son is—both his strengths and his challenges.
5. Keep an Open Mind
When you're evaluating junior boarding schools, try to avoid the mistakes we've outlined here. To find the best school for your son, you should keep an open mind, perhaps visiting one or two schools that wouldn't necessarily be at the top of your shortlist.
Remember, too, that your son should play an active part in school selection and have the freedom to stand out through his enthusiasm and interest in the schools that you visit. Not only will this create a great impression with admissions representatives —it will also make the selection process a more educational and rewarding experience for your son.