Do you really have to leave Boston as soon as your first child turns four?
For families throughout the city, it's an agonizing choice. You love Boston: the diverse, walkable neighborhoods; the restaurants, museums, and endless things to do; the rich history. This is the city you call home.
But some things are even more important than your love for the city of Boston: your family, your children's futures.
Every year, hundreds of young families abandon the city and its large, difficult to navigate school district for the suburbs, sacrificing their dynamic urban lifestyle for better educational opportunities. If you want a high-quality education for your child, must you do the same?
Not necessarily. Whether you want to continue to enjoy the many conveniences of life in the city, you want to keep your short commute, or you just can't see yourself in the suburbs, there are some very good options for your child's education starting in pre-kindergarten or kindergarten.
Here are four ways to give your children a great education without leaving Boston.
1. Take Your Chances in the Lottery
Recent changes to Boston Public Schools' lottery-based school choice program give most families at least a chance of enrolling their kindergarten-aged children in one of the district's top-performing elementary schools.
In the new system, families are given a list to choose from that includes all the schools within a one-mile radius of their homes, plus at least four top-performing schools (based on MCAS results). Children are assigned to schools by a randomized computer algorithm, weighted in favor of their parents' top choices.
Still, there are fewer seats in Boston's top public schools than families that hope to claim them. If the public school lottery is the only option you're pursuing for your child's education, you may be limiting the chances of finding a high-quality program.
2. Be Very Involved
A 2011 Boston Magazine article tells the story of a South End family that decided to stay in Boston and work actively with other families to resuscitate an underperforming neighborhood school. Parents in the group spent up to 30 hours a week raising money and awareness for the school.
And it worked: "So far, [the parent group] has reopened a library at the Hurley, turned a former parking lot into a small soccer field, and helped fund music and afterschool programming, among other projects."
Admittedly, for some families, this is an extreme option. Not everyone has the time—or the interest—to dedicate to rehabbing a school. But if community activism is part of the allure of the big city for you, check to see if any parent groups are involved with a school in your neighborhood.
3. Homeschooling
Secular homeschooling is "trending up" in Boston, according to Boston Magazine. In 2014, 277 children were homeschooled in Boston, double the number from a decade earlier. A Boston Public Schools administrator told the magazine these families are interested in "very deep, expeditionary learning" for their children.
Many of them may also be disappointed with the public school options available in their neighborhoods—but they're not ready to leave the city.
Similar to the "be very involved" suggestion above, homeschooling is a hands-on option that may discourage parents with other commitments and full-time jobs. But if you are interested in homeschooling, you don't have to do it alone. Groups like the Massachusetts Home Learning Association and Hub HomeSchool Network are available to help and collaborate.
4. Private Pre-K or Kindergarten
Many of the Boston area's finest private pre-K and kindergarten programs may be more affordable than you think, especially when you take into account the cost and hassle of finding a new home in the suburbs and the disruption to your family's lifestyle. Most of these schools have excellent facilities and top-notch faculty, above and beyond even the best suburban public schools.
If you're hoping to start your four-year-old in a high-quality pre-kindergarten program, private school may be your only choice. Boston Public Schools anticipates around 2,400 open seats in its pre-kindergarten program for the 2016-17 school year. This is an improvement over previous years, but not enough to meet all of the demand.
(What should you ask about when researching private pre-kindergarten programs in the Boston area? Get your free copy of the Pre-K & Kindergarten Private School Visit Checklist to find out.)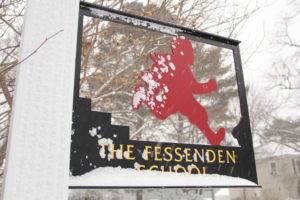 Are you staying in Boston?
One of the things that makes life in the city so great is that families in Boston band together when they need help, relying on each other for support. If your family has found a way to stay in the city and provide a great education for your children, use the comments section below to let us know how you did it. We can all learn from your experiences.