From boy mom to dad life, these titles about parenting boys are perfect reads for spring.
Each chapter of your son's life comes with new joys and challenges. That's why parents are constant students, searching for the best advice from fellow parents and experts alike. If you're in the market for a new read to bolster your parenting prowess, here are six current titles on parenting boys—filled with fresh perspectives, humor, modern methods, and tips.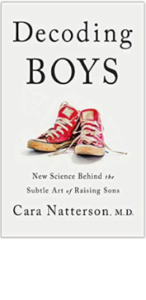 "Decoding Boys: New Science Behind the Subtle Art of Raising Sons" by Cara Natterson, M.D.
Have you ever found yourself wishing that your teenage son came with instructions? Cara Natterson's book "Decoding Boys" may be as close as it gets to a manual for navigating your son's adolescent years with grace and compassion. In it, she explains the biology behind puberty and the psychology that accompanies this critical period of development. Natterson offers practical advice for parents and teens on topics like social pressure, staying safe and being smart online, and understanding the wide spectrum of "normal" in adolescence. Kirkus Reviews called Decoding Boys, "Comforting … a common-sensical and gently humorous exploration of male puberty's many trials."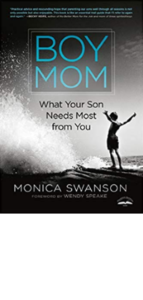 "Boy Mom: What Your Son Needs Most from You" by Monica Swanson
Monica Swanson is a mother who has waded through the beautiful, and sometimes muddy, trenches of parenting boys. It's a badge she wears with honor in Boy Mom as she explores the responsibility of raising boys in today's world. While her advice is influenced by her faith, her stories and experiences are universal to all parents and guardians. She shares personal stories, guidance, and inspiration along with the tools she has used to raise a boy with strength of body, mind, heart, and character.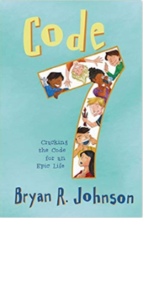 "Code 7: Cracking the Code for an Epic Life" by Bryan R. Johnson
The best way to understand what it's like to be a boy right now might be to step into one's shoes. "Code 7" is a chapter book you can enjoy with your young reader (ages six to 10). Each chapter presents a story about one of seven main characters who are students at Flint Elementary School, and focuses on their positive character traits. According to the School Library Journal, "Readers will enjoy these stories involving a diverse group of likeable children who find themselves in funny (and most likely, familiar) situations. Educators and parents will appreciate the life lessons of caring, having a strong work ethic, and embracing teamwork that are so important during a child's formative years."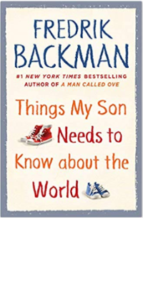 "Things My Son Needs to Know About the World" by Fredrik Backman
Fredrik Backman's collection of essays for his son reflect on fatherhood with humor and insight. Through all the fumbles and wins of parenting, Backman comes back to the heart of what it means to be a father. Each chapter imparts a lesson—from "What you need to know about being a man" to "What you need to know about what happened to the plastic singing giraffe"—each lesson is as valuable to dad as it is to mom and any caregiver in your son's life. Publisher's Weekly says, "All of the essays are connected by Backman's belief that children should grow up 'to be better than us … kinder, smarter, more humble, more generous, and more selfless than we are."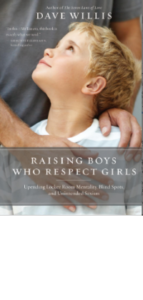 "Raising Boys Who Respect Girls: Upending Locker Room Mentality, Blind Spots, and Unintended Sexism" by Dave Willis
Dave Willis is a father to four boys, and, in addition to being an author, he is a relationship coach. In "Raising Boys Who Respect Girls", Willis tackles the increasingly challenging question of what it means to respect women in today's society. He empowers parents and guardians with the tools and information they need to instill healthy values in boys. Publisher Thomas Nelson says, "Willis helps readers inventory the blind spots that lead to accidental forms of disrespect, showing how to root out issues in our own hearts before we inadvertently pass along these same issues to our boys."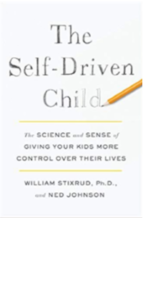 "The Self-Driven Child: The Science and Sense of Giving Your Kids More Control Over Their Lives" by William Stixrud, Ph.D., and Ned Johnson
Is it possible to prevent stress and anxiety in high-performing students? Authors William Stixrud, Ph.D, and Ned Johnson explore this topic from a science-based perspective using real life case studies and the latest in neuroscience and behavioral therapy. They translate their findings into parenting practices you can use to empower your son and help him avoid the pitfalls of anxiety. Some of their advice includes nurturing healthy habits, providing a safe space at home to express themselves, using positive language rather than anxiety-provoking language, and offering them challenges that lead to growth and confidence.
You Tell Us
What books on parenting boys have you found useful on your parenting journey? What boy-friendly self development books have you explored?