Is pre-kindergarten too soon to start your son at an all-boys private school? Parents throughout the Boston area ask us this all the time.
These parents usually have two common questions:
How will my son learn to socialize normally if there are no girls in the classroom?

Would a smaller, standalone pre-K be better for my son?
To a certain extent, the questions are difficult to answer because every child develops differently and has different needs at that young age. However, what we can say for certain is that attending a private boys school as early as pre-kindergarten can be beneficial for many boys.
1. How will my son learn to socialize normally if there are no girls in the classroom?
A single-gender environment can actually help boys thrive and motivate them to try activities and learn skills they may not acquire in a mixed-gender environment.
Psychologists talk about the "box" in which males often find themselves in our society. When people from all over the country, at all ages, and from all walks of life, are asked "What does it mean to be a man?," some of the most common answers include characteristics like "strong," "tough," "take charge," and "can't be too emotional."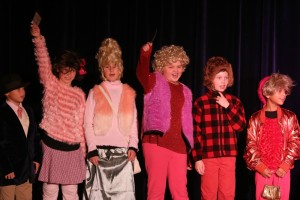 Psychologists have also studied and discovered that it doesn't take boys long to start to recognize they are "supposed" to be a certain way. It is not uncommon to hear boys as young as three say, "Pink is a girl color," or, "You can't play dress-up. That's for girls."
Of course, in the modern world, we understand that colors needn't be gender specific. And, labeling imaginary play a "girl thing" is not healthy for a boy's development.
Researcher Judy Chu, author of "When Boys Become Boys," has found that, in the absence of girls, boys tend to engage in a wider range of activities. For example, in a co-ed environment, the girls might play house and the boys might play "cops and robbers." A boy who wants to play house may feel discouraged from doing so because, "That's girl stuff." At an all-boys school, there is no such pressure. Boys can play as they please and, in doing so, learn a wider range of social and life skills at a younger age.
2. Would a smaller, standalone pre-K be better for my son?
At Fessenden, the pre-K program is only the first rung on a ladder that extends all the way through ninth grade. There are some advantages to this over a standalone pre-K program.
First, there is a connection to a broader school community. A school like Fessenden, with its multiple grade levels, has opportunities that smaller, standalone schools simply can't provide. A pre-K student at Fessenden, for example, will have access to a music department staffed with professional musicians/educators or a language department with native speakers of  Spanish and Mandarin. At a smaller school, pre-K students might be exposed to music or a foreign language, but the breadth of offerings and the caliber of the faculty may not equal what is available at a larger private school.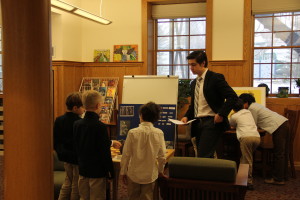 Second, starting pre-K at a larger independent private school gives boys the chance to build relationships and forge connections in a more diverse community beyond their own age group. At Fessenden, our pre-K boys have plenty of opportunities to interact with the older boys, and from what we've seen, they love it. The pre-K students look up to the older boys, who serve as role models, big brothers, and helpful buddies.
Incidentally, the older boys love it, too. It gives them the chance to feel like the "big man on campus."
In short, when a boy starts pre-K at a school like Fessenden, he's not just starting a pre-K program; he's becoming a member of a community. In a world where children regularly are dropped off and picked up from so many different activities, and where relationships with peers and adult teachers are often so fleeting, developing a sense of a permanent community as early as age four provides a boy with a reliable foundation that will anchor him throughout the next several years of his life.
Is an All-Boys Pre-K Right for Your Son?
Ultimately, of course, the best way to discover if any pre-K program is right for your son is to see it for yourself, take a tour, and meet with the teachers and administrators.
If you're planning a pre-K private school visit, we always recommend coming prepared with questions. A good starting point is our "Pre-K – K Parent's Private School Campus Visit Checklist." Get your copy here.