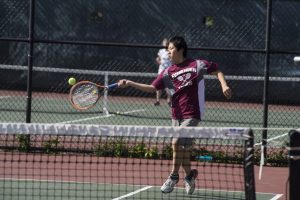 When you're a gifted middle school athlete stuck in an area where there are few opportunities to compete at the highest levels, life can seem agonizing.
You may have the fastest serve in town (among 11-year-olds, anyway) but before you can really test your mettle against elite competition, you have to wait two or three years for a spot on your high school's varsity tennis squad. You might show raw potential on the soccer field, but at your age, there's simply no one around who can help you harness it, molding you into the elite athlete you feel you're destined to become.
Brooke de Lench, a mother, author, and youth sports expert, quotes two 21st-century research reports on the advantages of participating in elite athletics earlier in life. When talented young athletes play at elite levels, de Lench writes, they often receive:
Confidence-boosting reinforcement from adults

An earlier introduction to the social aspects of the sports world

Access to better coaches and facilities

Early recognition as "an athlete to watch," and therefore, more opportunities to prove themselves when they're older
Sports aren't everything.
As you plan for your son's future, helping him grow into a well-rounded person of strong character should be your guiding principle. And, as de Lench points out, there are some downsides to early success in sports, especially if the athlete's focus is entirely on sports—or even a single sport—to the detriment of everything else in his life.
Massachusetts high school teacher Seth Czarnecki makes a similar point: "…Becoming a specialist and dedicating the majority of her time to the field may limit a student's exposure to new and exciting opportunities."
But, when approached appropriately, without too much pressure, playing sports at the top level for his age group can be very rewarding for your son. It can help him learn discipline and time management, making and keeping commitments, contributing to a team, and working hard to better himself.
And it can be a whole lot of fun.
If your son is athletically gifted but there aren't many opportunities in your area for him to compete at the top of his abilities, you don't have to start shopping for real estate or angling for a transfer at work quite yet. Here are three more reasonable options to consider.
1. Find a local AAU (Amateur Athletic Union) team.
If your son stands head and shoulders above his rec-league basketball team or he's fanning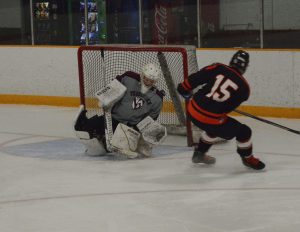 everyone he faces in Little League games, he might find a higher caliber of competition as a member of an AAU (Amateur Athletic Union) team. The AAU is a massive non-profit organization "dedicated exclusively to the promotion and development of amateur sports and physical fitness programs." It oversees youth sports clubs in a wide variety of sports, organizing regional events and national championships. AAU teams are organized into age divisions, some going as young as 7 and under (in the case of basketball, for example). Find a local AAU club in your son's sport using the AAU club locator tool. You can then contact the club or visit its website to learn more about eligibility requirements.
2. Look for a summer camp program.
Summer sports camps give young athletes — of any skill level — the chance to play at high-quality facilities, like college campuses or even pro stadiums, and learn from elite coaches and players. They'll also keep your son occupied during those lazy summer months.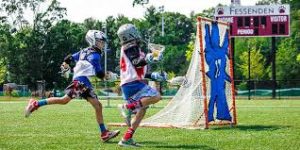 There are too many summer sports camps to list here. Some are day programs and some are overnights. Some draw mostly local participants while others welcome youth athletes from around the world.
Here are a couple of places to begin your search for a summer sports camp:
3. Consider a junior boarding school.
Junior boarding schools like The Fessenden School provide some of the highest levels of competition, the best-equipped facilities, and the most experienced coaches available to middle school athletes.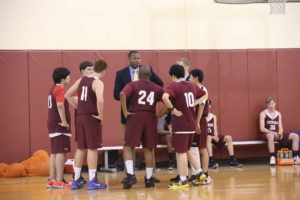 Where else can your son be captain of a varsity-level sports team before he turns 15? At a junior boarding school, there's no waiting for the older boys to vacate the playing field.
Fessenden's varsity tennis coach, Caleb Thomson, notes that his team routinely plays against (and defeats) the JV squad of top secondary schools.
"These athletes are getting opportunities to play at a really high level, higher than they probably would until they reach the varsity level in high school," he says.
Here are some other advantages of junior boarding schools for gifted middle school athletes:
Travel is arranged by the school.

No more driving your son to faraway practice and game locations.

A three-season athletic schedule with teams of all skill levels

. Your son can start on the varsity football team in the fall and learn to mountain bike as a beginner in the spring.

Junior boarding school students are encouraged to be more than narrow-focused athletes

. While

sports are integral to the mission of most junior boarding schools

, so are academics and the arts. "It's not uncool to be in a musical production or be a really good artist as well as a good athlete," says Fessenden Athletic Director Peter Sanderson. "We say to the boys, 'You can be both. You don't have to make the choice.'"
Learn more about the junior boarding school experience.
If this is the first time you've heard about the junior boarding school option, you can learn more by reading the many informative articles on our blog. You can also subscribe to weekly updates by clicking here.
What tips do you have for parents of gifted middle school athletes? Get the conversation started in the comments section below.