When considering a junior boarding school, most parents and students review academic, athletic, and artistic programs under a microscope. Beyond the core programs, people often evaluate the facilities during a campus tour, ask about faculty-to-student ratios, and glance at a typical boarding student's schedule.
But what actually happens outside of the classroom? It's important not to overlook the importance of a robust weekend program, which will make the difference in your child's junior boarding school experience. Here are three crucial things to look for when evaluating a school's weekend program:
A Diverse Range of Activities and Events Each Weekend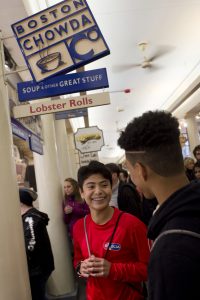 Visiting a museum. Attending local sporting events. Dining at ethnic restaurants. These types of activities shouldn't be offered occasionally. They should be woven into the fabric of a school's boarding program. So, when choosing a school for your child, you might want to consider its proximity to a major city. With Boston a few short miles away, The Fessenden School utilizes its prime location to enrich the learning experiences of its students. Fessenden believes that children learn as much outside of the classroom as they do inside, and that the exploration of life off campus prepares them for an active role in a closely connected global community. And, with something new to do each weekend, students generally have more fun.
A Balance of Structure and Choice
Ask about the balance of structure and independence when you visit a junior boarding school. Judy Gobbi, Fessenden's residential life director, explains that with the help of a flexible and robust weekend program, middle school-aged students learn how to manage their own lives for the first time, a skill that will benefit them in secondary school and beyond.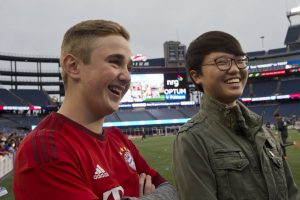 Judy explains that with the ability to select their own weekend trips and activities, it's easy for boys to burn out at first. "They begin by choosing the most exciting and active trips in each time slot," she notes. "As time goes by, they begin to really think the whole thing through. They realize that if they choose a hands-on activity in the morning, they should choose something more relaxing later in the day." Choice is a privilege and a responsibility, and it helps students master the art of decision-making.
Involvement of Residential Faculty
At boarding schools, residential faculty members live on or near campus. At many schools, these faculty members are also teachers, coaches, mentors, and administrators. It's important to get a sense of their roles and responsibilities on the weekends. For example, are they assigned to various duties? Or do they play an active role in the proposal of activities that align with their interests and areas of expertise?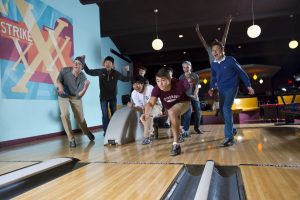 At Fessenden, faculty members actually create and submit "trip" ideas each week. A former ski racer might take a group of students on a day trip to one of the local mountains. A robotics teacher might open up the Ciongoli Center for Innovation to help students with their passion projects. And a biology teacher might take children to the Museum of Science to see the latest exhibit. Because trips often align with faculty members' interests, they're much more passionate and the experience is more fulfilling.
What's important to you when considering a weekend program for your child? Tell us in the comments section.
Learn more about weekends at Fessenden and why it doesn't just feel like home, it is home.