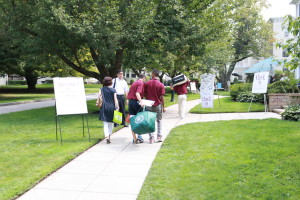 It's OK to say it. We've heard it before, and you've probably thought it: "Boarding school? So young?" Maybe you've wondered, "Why do parents do it?" Or even, "What did he do wrong?" As a parent, you only want the best for your child, and approaching the question of boarding school from a thoughtful, engaged place means these questions are natural. Much has changed from the old-school model of boarding school as punishment (an antiquated and inaccurate idea). To the contrary: we find that parents who consider boarding school at the middle school level see the chance to give their son opportunities that simply aren't available in his current environment.
As a parent, you place a premium on your son's education. But sometimes living in "the right town" isn't enough. School districts shift and change, as do town budgets. Large classes in certain public school systems mean teachers take a more impersonal approach to lesson development—and, by necessity, can't provide as much individual attention to students as they'd like. With demanding careers, many parents aren't always home to offer guidance and supervision, and boys are left to their own devices. Even parents who don't worry about their son's behavior or peer group may wish they could simply give him more options—to keep him mentally stimulated, physically exercised, and hungry for knowledge.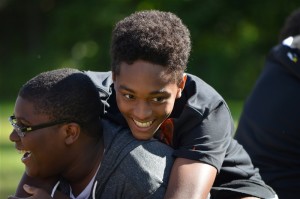 Now, imagine a place where your son is safe: safe to explore his interests and safe to be himself. With the support and guidance of caring teachers, coaches, and residential life staff who meet him where he is developmentally, he won't fall through the cracks. He doesn't need to act out to get attention, nor does he need to suppress his energy to fit into a predetermined mold of a "good student."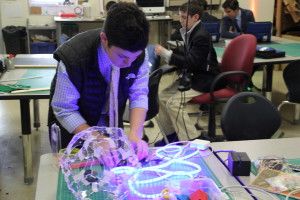 Imagine an educational environment with opportunities for every boy. From morning meetings that unite a community of teachers and learners, to after-school sports for every ability (not just the top-tier athletes). Imagine a place where academics aren't just something to slog through before heading off to ski club, swimming, or choral rehearsal—but, instead, are the main event, at once challenging and exciting. Imagine a place where cutting-edge technology and innovation plays a role in every academic subject, prep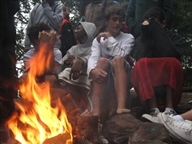 aring boys to mindfully navigate the world of the future. Imagine weekend programming that takes boys to a world-class art museum in the morning and brings them together for s'mores around the fireplace in the evening. In this place, it's cool to be smart, easy to accept help, and impossible to be ignored.
The experience of a junior boarding school goes far beyond the classroom. It's a whole world: a community where a young boy can thrive—no matter who he is—with friends, opportunities, and supportive and caring adults who reinforce your parenting by simultaneously nurturing and challenging. In a very real and deep sense of the word, boarding school is, truly, a gift.
Learn More
At Fessenden we are your Partners in Parenting