Whenever alumni drop by to see the School, they are surprised by the changes that have occurred since their departure, as they search out familiar places from their student days, often finding them to be very different than they recall. "The Schoolroom seems so much smaller than I remember it!" is a common remark, or "I can't believe I lived in this tiny dorm room!" Of course, the real differences are in themselves. Boys when they graduate and men when they return, they often visit to show us who they've become. For faculty and staff who welcome them back, it's a "full circle" moment.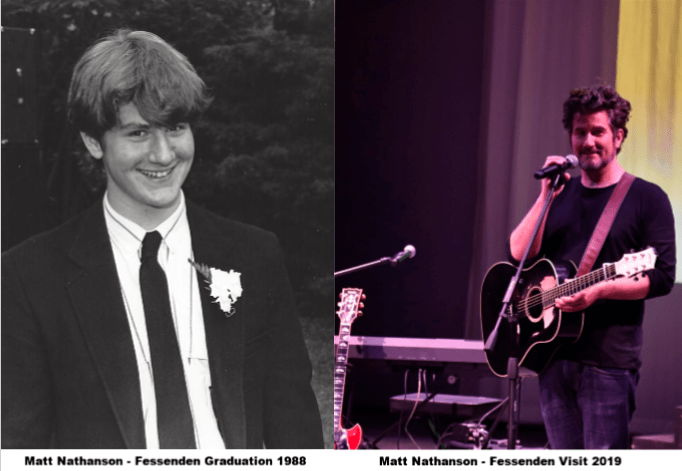 On May 2, another graduate returned to see the place where he had lived and gone to school from fifth through ninth grade. Matt Nathanson '88 hadn't been back to Fessenden since 2003, when he came to help us celebrate Fessenden's Centennial Year. He played his music in the newly-opened wrestling space for a small audience of students and parents. A lot has happened since then. Matt has built a remarkable career as a singer/songwriter, including platinum and gold records; national tours with artists such as Indigo Girls, Train, and Kelly Clarkson; countless television appearances; and 13 albums. Matt has a dedicated legion of fans who follow him, loyally filling venues wherever he performs.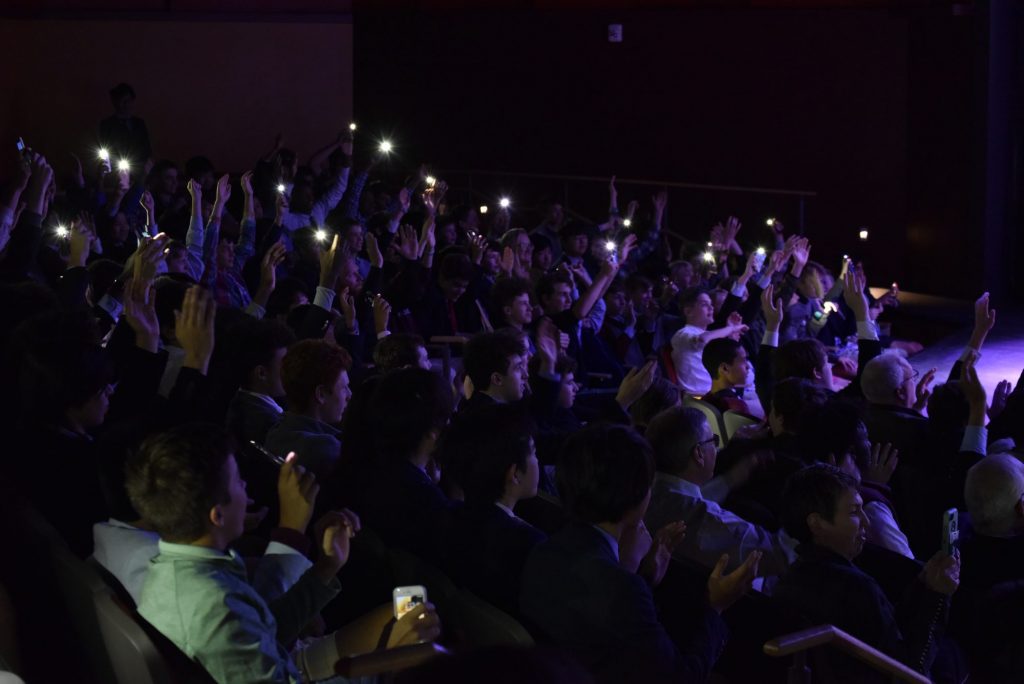 It might have seemed that Matt's day at Fessenden was different from the usual alumni visits. After all, he performed two shows for students, faculty, and staff in our recently completed Class of 1985 Auditorium, combining a sampling of his music with stories of his experiences at Fessenden and in the music business. Along with his bandmate, guitarist Aaron Tapp, Matt played favorites such as "Headphones," Prince's "Starfish and Coffee" (with an audience sing-a-long), "Faster," and his huge hit "Come On, Get Higher" to an enthusiastic response. It was a very special event for everyone involved, made all the more so by the fact that an alumnus was the first guest performer on our new stage.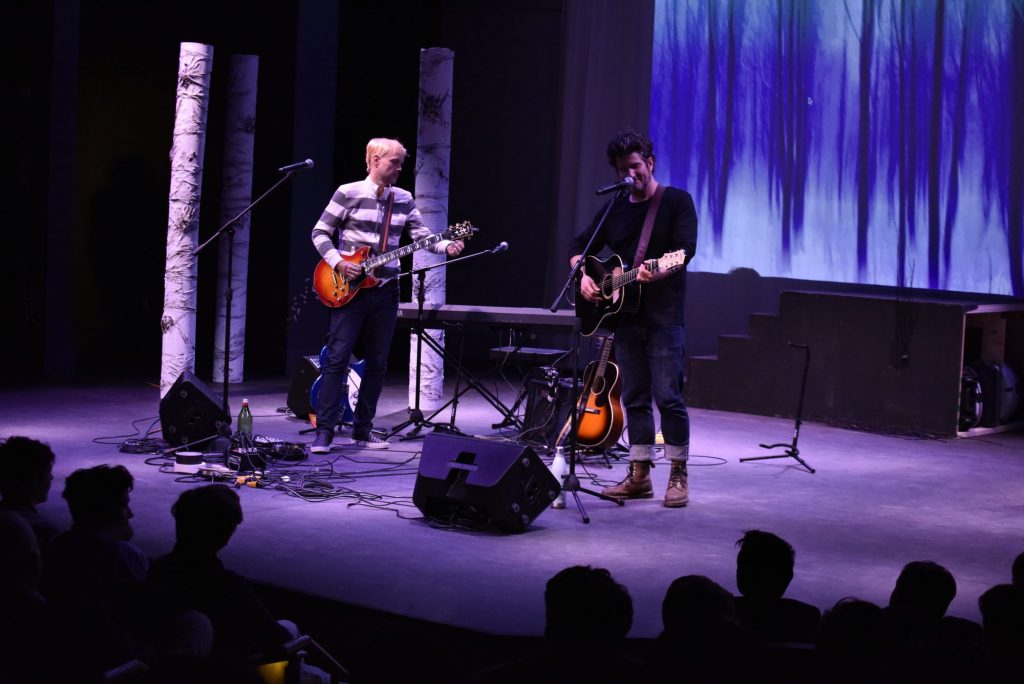 However, for those of us who remember Matt as a boy who sought any opportunity he could to sing and play his guitar on the stage of the old Performing Arts Center, seeing him return as a man who has stayed true to his passion was especially meaningful. There he was again on our stage, doing what he loves to do.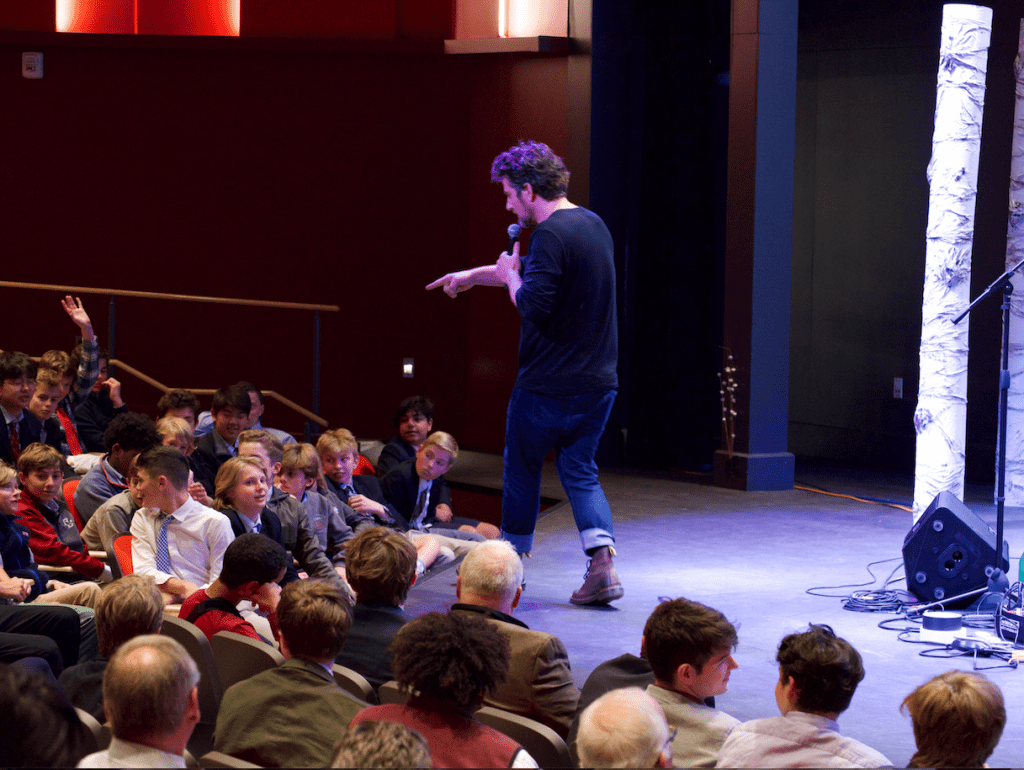 It is something we are fortunate to see happen again and again at Fessenden. Boys come to Fessenden with dreams, aspirations to do great things, and our job is to keep those dreams alive. Our reward comes when they return to us, as men of accomplishment, inspiring the next generation of Fessenden boys to believe in themselves and to do the things they love.
Our thanks to Matt for spending a wonderful day with us!