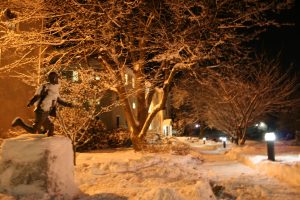 Each holiday season, a favorite tradition for many of us is a viewing of the classic film It's a Wonderful Life. Frank Capra's beloved story about the fictional town of Bedford Falls, and of George Bailey's despair over his meaningless life, does more than merely warm our hearts during its yearly showing. It prompts us to reconsider our own disappointments and reflect on what has truly been important and valued in our lives: kindness, loyalty, honor, unselfishness, and generosity. These are the virtues that George Bailey comes to realize have been the true measure of his success, thanks to the magical efforts of his guardian angel, Clarence.
This time of the year offers countless opportunities for our students to experience the joys of giving to others. Whether gifts to fam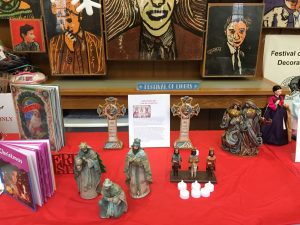 ily members are purchased using summer job earnings or allowances, or simple cards and craft projects are created at home, the universal message of altruism is shared by everyone at this special time, regardless of the religious or cultural traditions that we celebrate. It's a fact that unifies us as a global community, our most commonly shared value. Walking through the Festival of Lights displays in the Bernon Lobby and the Wheeler Library hallway, it is easy to see what is universal during the holiday season. As exciting as it can be to unwrap a present and discover a much hoped for item, that feeling is often overshadowed by the pride and pleasure we experience seeing the smiling faces on the the recipients of the gifts we have given.
Realizing that basic truth is really the message of It's a Wonderful Life — that what we offer to others will ultimately give us more satisfactio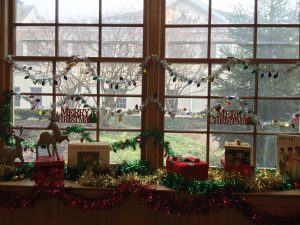 n and have more meaning than what we receive. Clarence let George Bailey discover his true value by showing him what the world would have been had he never been born, but our challenge is to teach our boys this principle as they imagine their future, by helping them to appreciate the impact they can have on the world through each act of kindness, thoughtfulness, and service to others. Just as George Bailey learned, their seemingly insignificant contributions to those around them will be the measure of who they really are.