For middle school boys, the prospect of being interviewed for admission to a junior boarding school can be nerve-wracking. If your son is in this position, he might be thinking about how much is riding on the interview—your expectations, his future—or how intimidating it will be to impress an adult or several adults with his untested conversation skills.
As a parent, you might be nervous, too. Here are three ways you can help your son prepare for a successful interview.
1. Downplay the Idea of a Formal 'Interview'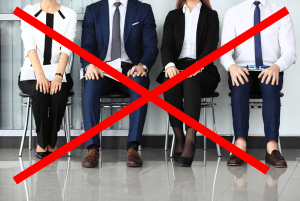 The first thing you can do to help calm your son's nerves, and your own, is to reframe the concept of the interview. In fact, don't present it as an interview at all. Encourage your son to think of it as more of a "conversation." This is his opportunity to discover more about the school's culture and its academic, elective, athletic, and weekend programs and see if he could thrive there.
That's the approach we take here at The Fessenden School in West Newton, Mass. We know it can be difficult for boys to relax when faced with having to make a good impression during a three-hour meeting with a complete stranger, so we try to set them at ease by starting the "interview" with a tour of the campus.
During the tour, we find boys start seeing things that interest them and naturally ask questions. This gives us the opportunity to hear from the boy and get to know him under less formal circumstances.
2. Encourage Him to Come Prepared with Questions
Most parents come with lots of questions to junior boarding school admissions interviews, but it's important that your son does, as well. The questions a boy asks during our conversations on tour, or in the office afterward, can tell us a lot about whether or not he'll be a good fit for our school.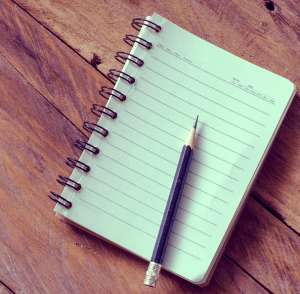 Help your son generate a list of questions prior to his junior boarding school campus visits; he can even come with them written down, if it helps him remember.
We want to see boys take ownership of the school search process. Do they understand the differences between the schools they're visiting? Can they articulate what is most important to them with regard to the academic, social, and athletic fit? Do they have a sense of what their decision could mean to them over the next few years and beyond?
Your son shouldn't be afraid to ask about the things that are important to him as well. All questions are encouraged, from, "Can I bring my turtle to school with me?" to, "What am I going to do on the weekends?"
3. Don't Over-Prepare
Coming prepared with questions will help your son make a good impression on his campus visits, but don't overdo it with the preparation. Most junior boarding school admissions officers understand that boys at this level will be less polished than their secondary school counterparts, and that's okay.
The best advice we can give any boy and his family facing a junior boarding school interview: Be yourself. Try to have fun with the process. Good admissions officers know what questions to ask to make your son comfortable, draw out his true personality, and discover what he is genuinely interested in getting out of and contributing to his junior boarding school experience.
How Much Weight is Placed on the Interview?
If your son just isn't confident speaking with strangers, be reassured that the interview is only one piece of the junior boarding school admissions process. Grades and teacher recommendations matter just as much. Admissions officers will take all these pieces of the puzzle into account as they consider a boy's application.
Want to Learn More About Junior Boarding Schools?
Looking for more information about junior boarding schools and boys' development? Subscribe to the Fessy-Den Blog. You will:
learn about the latest thinking on boys' learning and development;
hear advice from our Admissions team on evaluating schools; and
receive the occasional insider's view of Fessenden's history and traditions.
Even though this blog is generated primarily to help prospective families discover Fessenden, we think our current community will find the content valuable, too. If you would like to continue to receive a weekly recap of our top posts, subscribe now!