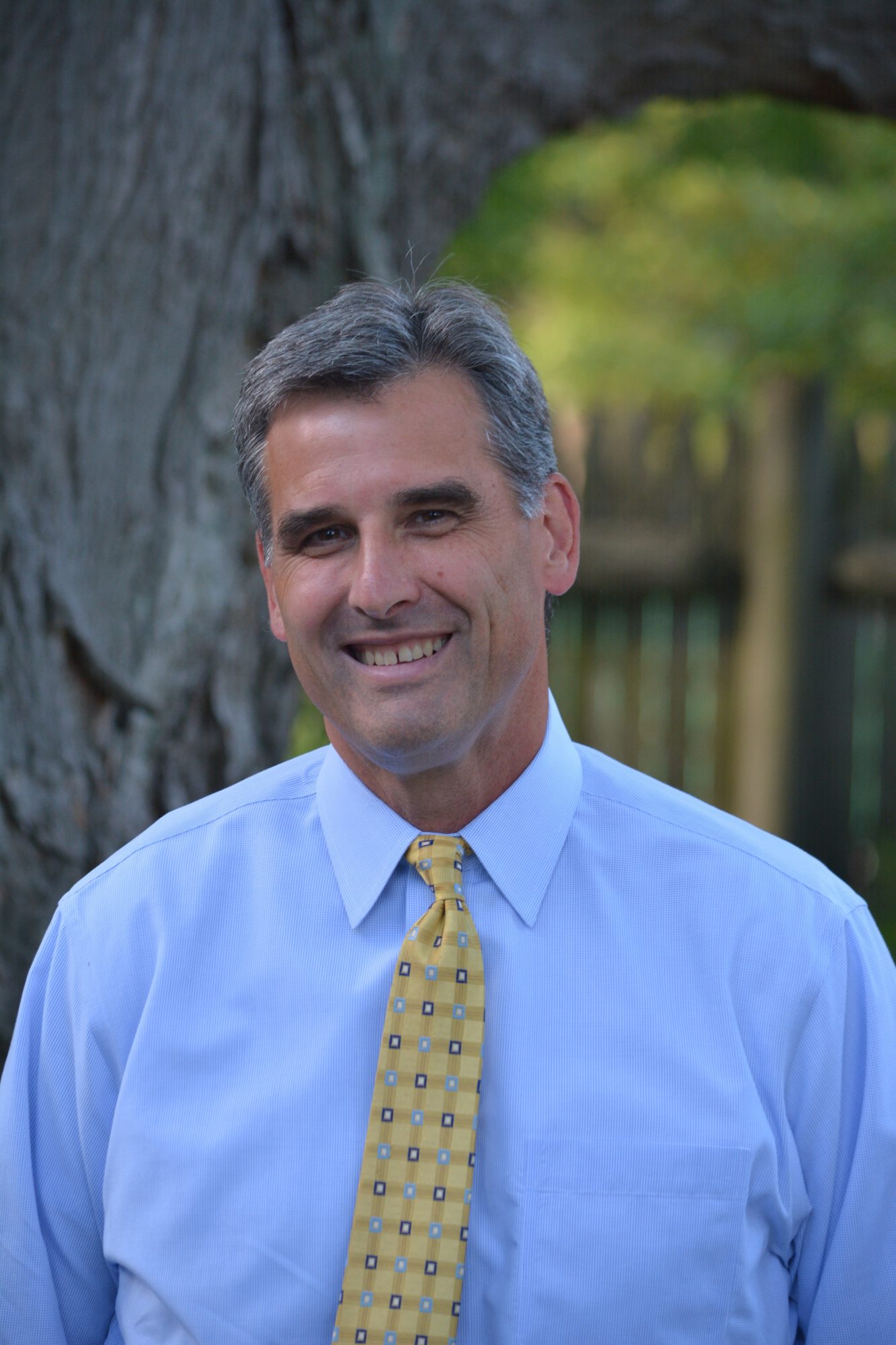 Steve Armstrong began his tenure as Fessenden's Head of School on July 1, 2018. Towards the end of his first year, Steve answered questions about himself and his time so far at Fessenden. We hope you enjoy this up-close and personal interview with Steve.
Tell me about your childhood.
I grew up in Ithaca, New York. There were six kids in the Armstrong clan. I am number five—with four older brothers and one younger sister. We went on a lot of athletic trips for the family, but outside of that the world, for me, was pretty much Ithaca. It was a really nice town to grow up in.
Can you tell me a bit about your family?
My wife, Jane, and I met in college, and we have been married for over 25 years now. Every anniversary, she re-ups for another year. We have three kids. Matt, who's 22, is a junior in college. Mike, who's just a year younger than Matt, is a sophomore in college. The youngest is our daughter, Katie, who is a junior at Nobles. We also have a dog, Lila.
What do you like to do for fun?
As a family, we've always tried to take at least a week to spend some time together in the summer. We tend to travel places where there are mountains that we can hike. And it's pretty simple—peanut butter and jelly sandwiches, bottles of water, and backpacks and off we go. That's always the best week of the year. The other thing I really love is watching my kids do almost anything. They've always been involved in music and sports. Jane and I love to be at anything they're involved in. It's a blast.
What is your favorite ice cream flavor?
I love ice cream so it's hard to narrow it down, but a few of my top choices are coffee, coffee Oreo, and mint chocolate chip. In the summer my order would be a coffee milkshake…During my first week of college, I needed some comfort food so I went out and ordered a milkshake at Brigham's Ice Cream. When they gave me just milk and strawberry flavoring, I quickly learned that it is called a "frappe" here in Boston. I was so disappointed, but that never happened again.
You spent a long time at Belmont Hill, and now you're here at Fessenden. What is it about the all-boys school environment that you like?
It's the combination of playfulness and humor. Boys are very compassionate, and they're extremely empathetic in boys' schools. I know they have each other's backs, and I have their backs. Having grown up with four older brothers, I understand how boys relate to one another. The younger guys here look up to the older ones in the same way I looked at my brothers back then.
What drew you to Fessenden?
I've known of this place, and the terrific people, for a while. I've taught and coached a few Fessy boys through the years, and my sons have some really close friends that spent years here. So, it's a school I've known of and worked with for a long time, and I've always admired and respected it. It's a great place to be. It's great for my family, and I'm very happy to be here.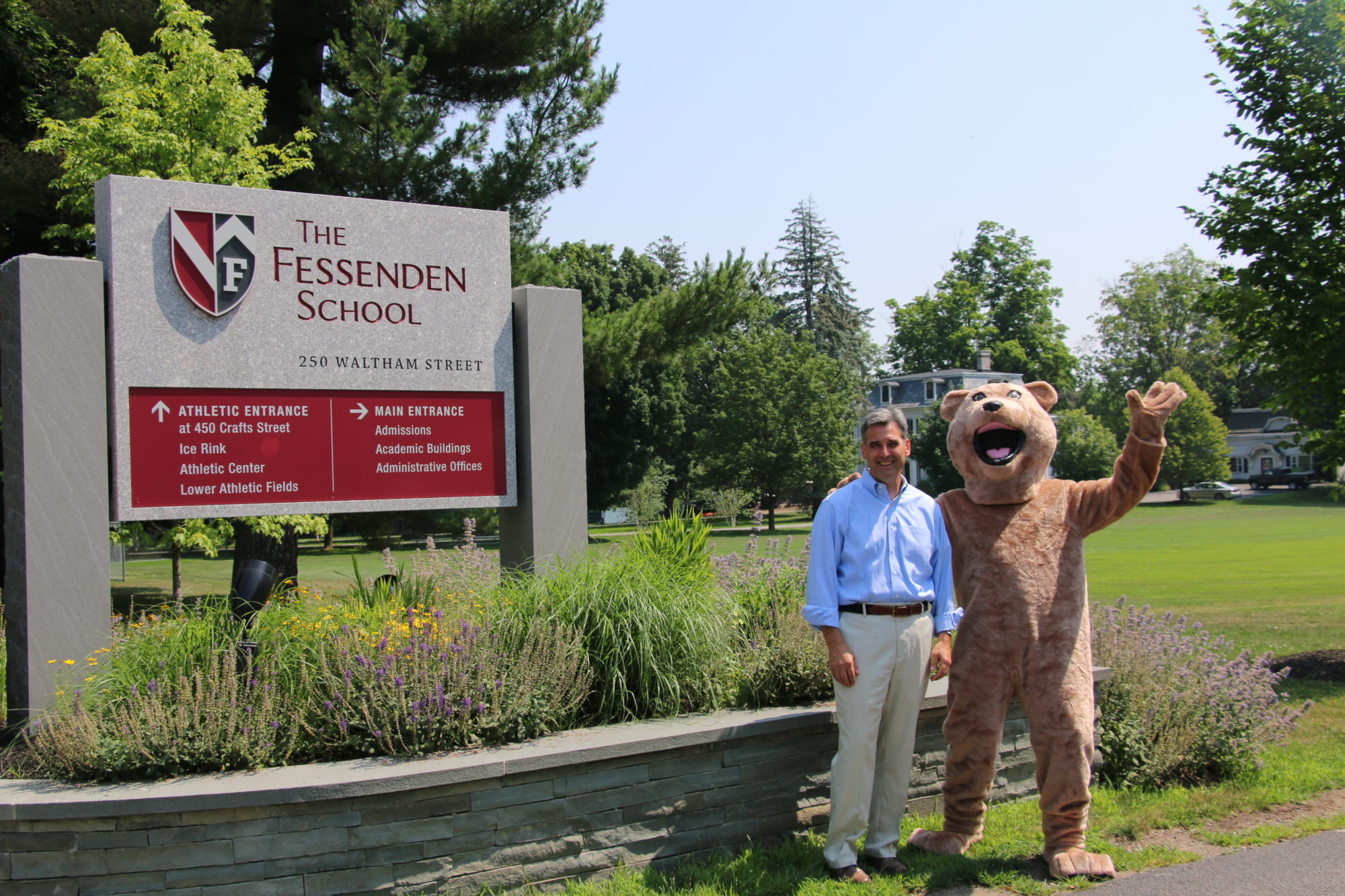 I understand you have a dog. What does she think of Fessenden?
Lila loves Fessy. She has all kinds of dog friends, the biggest front yard, a great backyard, and a nice home. There is a band of dogs that get together at 6:30 every morning, and they all run and play. It's a great home for Lila.
What is your favorite part about working here?
It's the people, and the boys are always at the top of the list. The adults are great, too. There is great energy from both the boys and the adults, and the work here really matters. Of course it matters at all schools, but what we do for these guys really matters. It's never difficult to go to work, no matter the day, because at the end of the day we have 510 boys here in our care. That's pretty cool. It's a great job.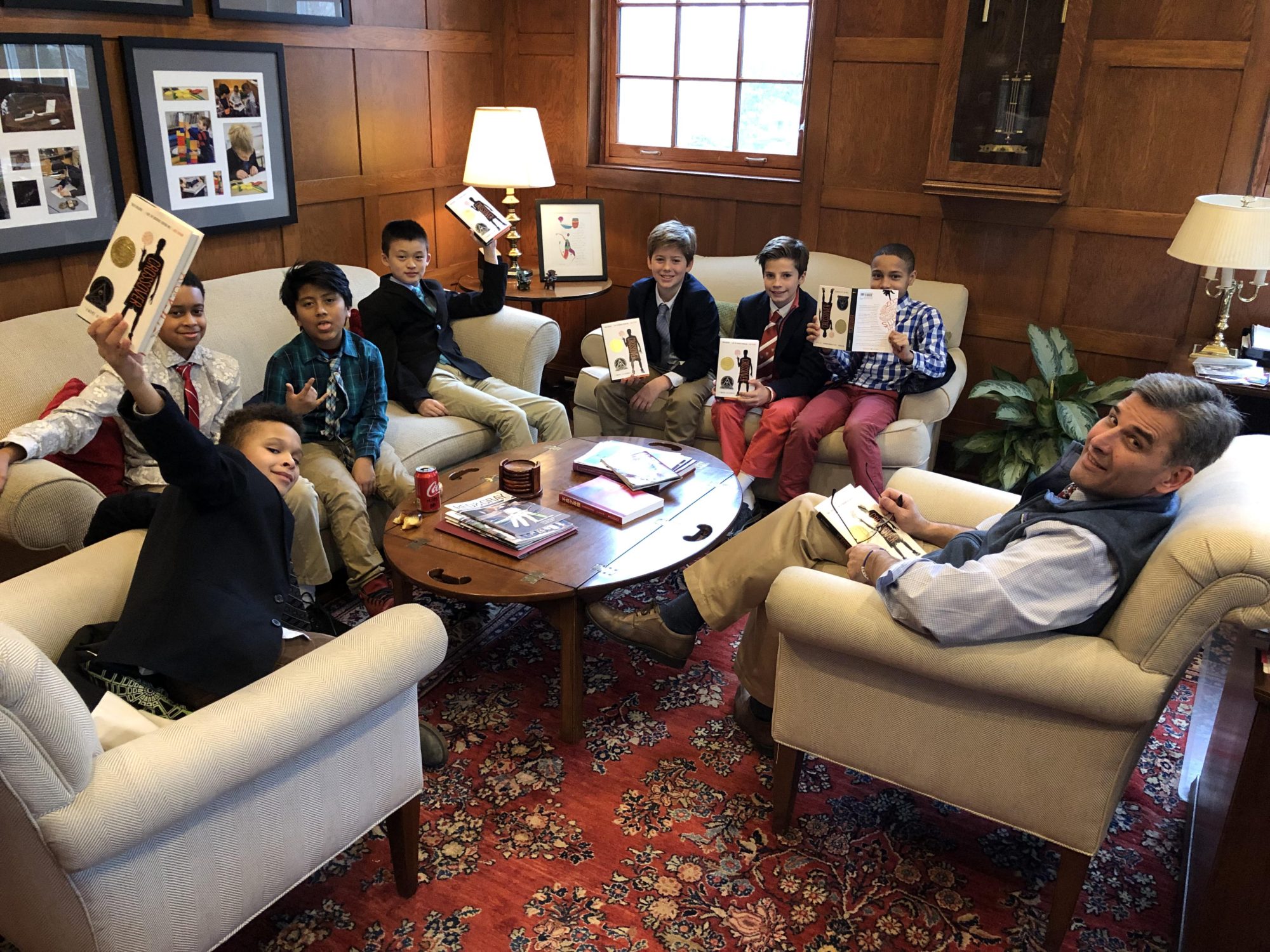 What have you discovered is your favorite way to interact with boarding students?
I really enjoy dinners with the boarders because it's the full boarding community all together. It is served family style, yet the meal is relaxed. And I just like making my way around the room and seeing the boys, checking in with them, and asking questions. I also like to come up on Saturday mornings during breakfast and ask the boys what they're doing that day. Of course they say that they're tired, but it amazes me to hear all the different trips and activities that they have—from something as low key as the mall or a movie, to skiing or snow tubing. You name it! Saturday is just such a great day for the boys here.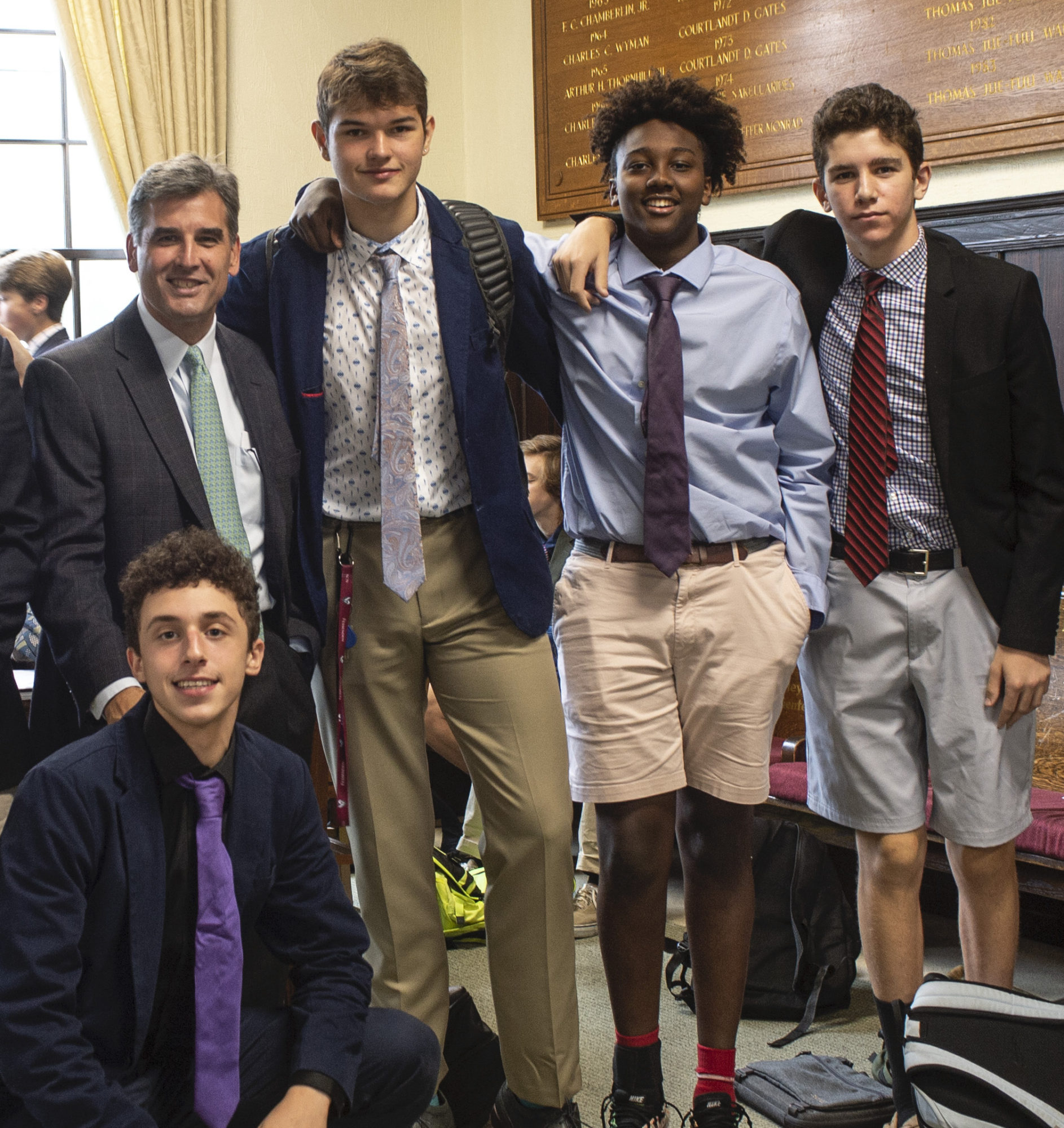 What are you looking forward to next year and in the years to come?
I'm looking forward to seeing things for the second time around and being able to know what's coming. I'm eager to get to know the boys better—that is really important to me. I'm also looking very forward to thinking about where the School is going over the next four or five years as we embark upon the strategic planning process during the 2019-20 school year.
Lastly, and most importantly, Dunkin' Donuts or Starbucks?
Oh, I am a huge Dunks fan! It's my favorite restaurant, and it's really all about the coffee. Every once in a while, I also get myself a muffin. Several mornings a week I go to Dunks to get coffee, and I bring a chocolate chip muffin for my daughter—and that's how the day starts.