Fessenden's new Arts Center will consist of a major overhaul of the 35-year-old arts wing, as well as a substantial addition. It was designed with collaborating, creating, and convening in mind and will integrate the arts into every academic discipline, just as art, music, and culture fold organically into everyday life.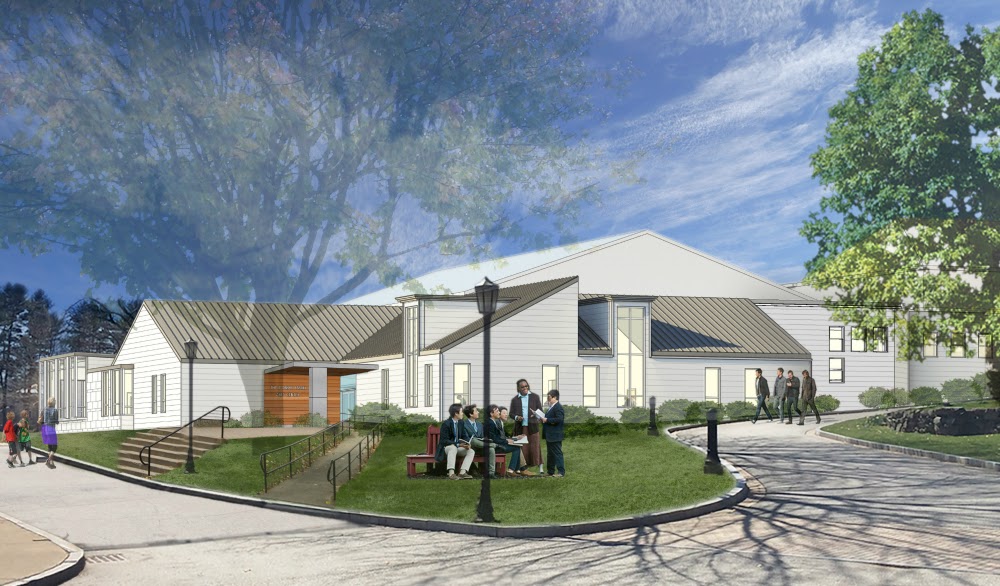 Construction of the new center began in June and is planned for completion by mid-February 2019. When completed, the space will feature:
a contemporary theater with 246 fixed, tiered seats;
enhanced backstage areas, and a dedicated lobby;
state-of-the-art sound and lighting systems offering hands-on learning in stagecraft and production;
a new, 125-seat recital hall that will double as an instrumental music classroom;
a gallery on the second floor of a completely renovated atrium with additional, illuminated display space to formally exhibit the work of students and outside artists;
expanded and updated classrooms and studios for students working in two- and three-dimensional media, graphic design, ceramics, printmaking, and woodworking;
vocal classrooms and soundproofed practice rooms for musicians, individually and in ensemble;
a 12-station keyboard lab and central computer for teacher-guided or self-led playing; and
a recording studio with up-to-date recording and playback technology.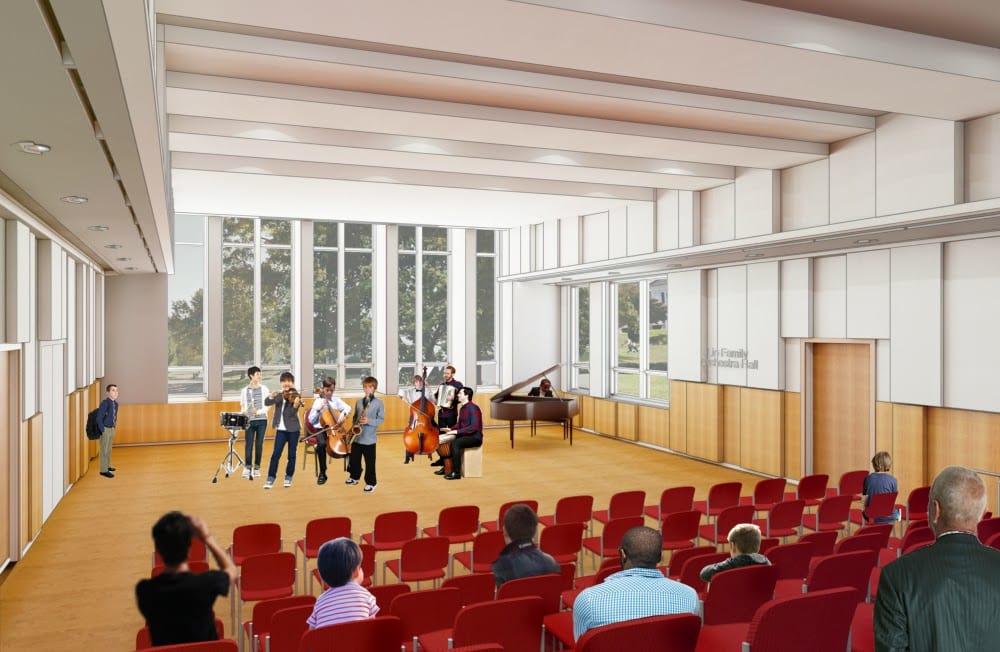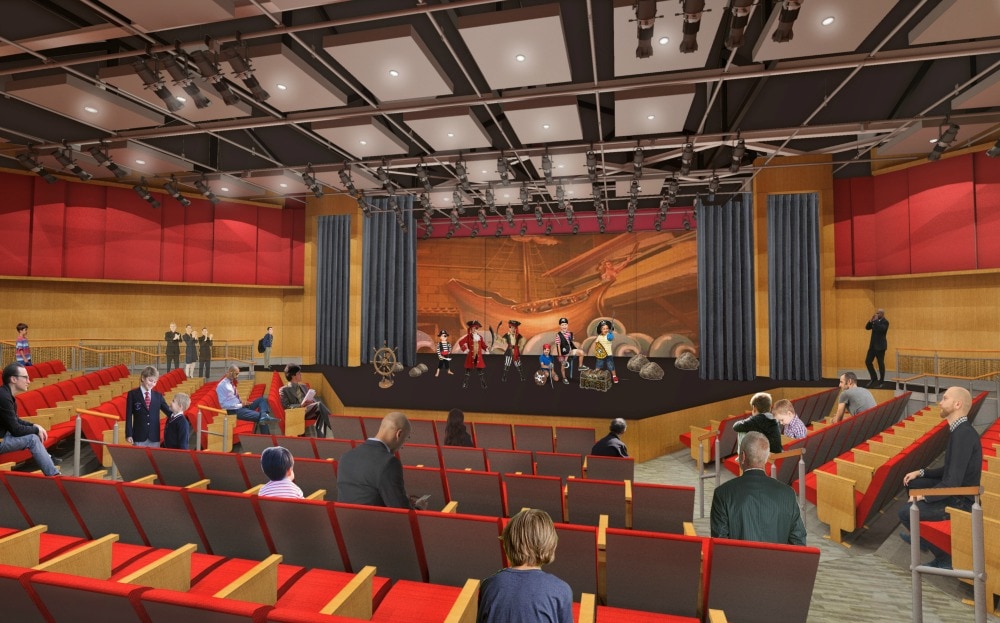 The faculty in the arts department were integral in the development of the architectural plan. Intentional about every decision, even down to how each door will lock, Kristina shares that "each detail of the new space elevates the creative and learning experiences of our students."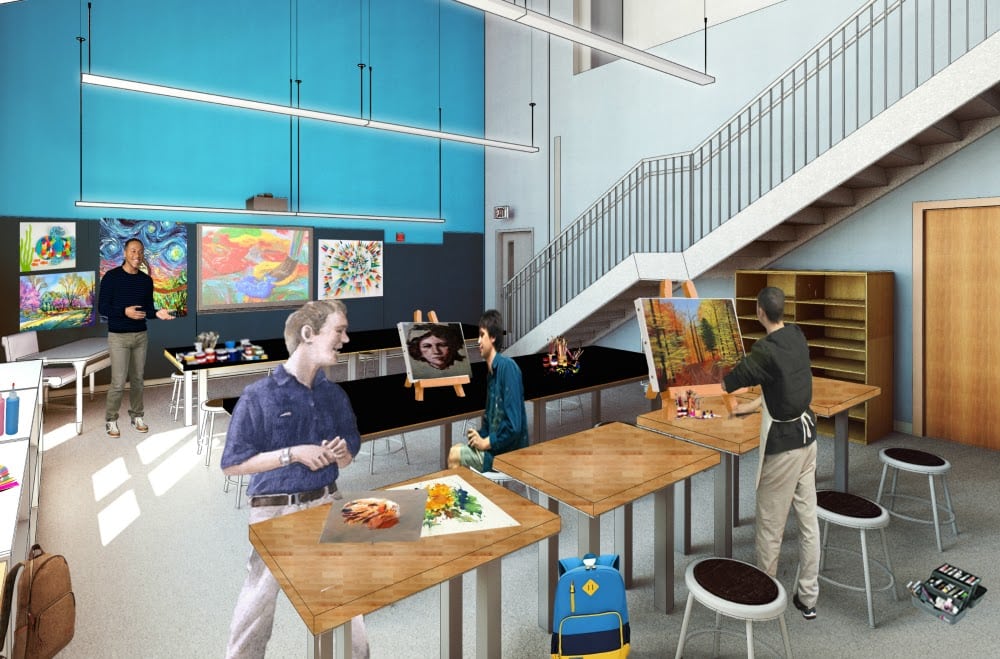 This project also includes renovations that, while not as tangible, will beneficially impact the day-to-day lives of students and teachers. With better sound insulation; increased and improved storage; and an upgraded heating, ventilation, and air conditioning system, the new space will ensure boys are in an environment that is as conducive to learning as possible.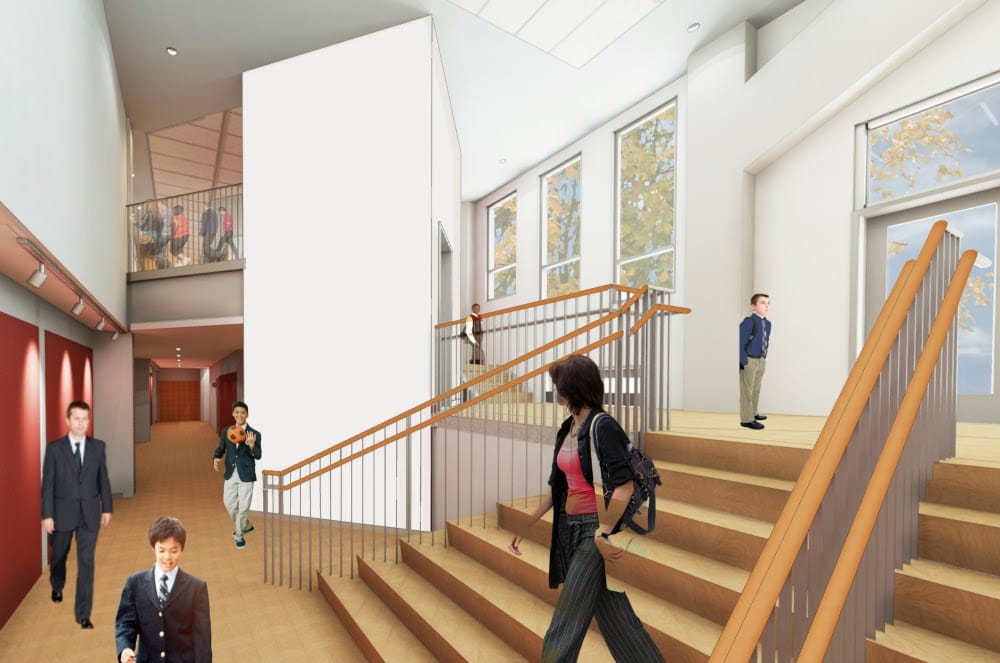 Chief Operations Officer Mike Grossman, who has been involved in every step of this project, remarks, "The new Arts Center will benefit the boys and our program in countless ways as we continue to enhance the arts at Fessenden and incorporate more opportunities for boys to explore their creativity and self-expression."