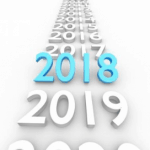 Before we ring in the New Year, we are taking a look back at some of 2018's most popular Fessy-Den Blog posts.
From our teachers' advice on how to help boys embrace reading and math, to the story behind Fessenden's Running Boy, we hope you enjoy The Best of the Fessy-Den Blog 2018.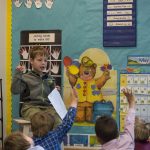 How Questions Shape Cognitive Development in Pre-K
Parents of preschool-aged children are subject to daily, hourly, and even minute-by-minute questions. Queries about what things are and how they work can be heard from car seats, at the dinner table, and in the morning, afternoon, evening, and night. Do you ever find yourself growing tired of answering so many questions? Read More.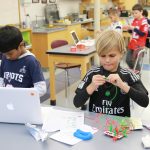 Why Your Child Needs to Learn How to Code
Not long ago, coding seemed like something that was unattainable for the average person. It seemed complex, out of reach, reserved for über smart Silicon Valley archetypes. Today, coding skills are not only becoming more readily accessible to the average student, but they are quickly becoming integral to success in the 21st century. Read More.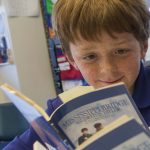 3 Ways to Turn Your Fourth Grader into an Avid Reader
In a world where technology is ubiquitous, games and entertainment are available at our fingertips, and attention spans are shrinking, is there a sweeter sight than your child engrossed in the pages of an actual book? Fourth grade is one of the most critical years for your developing reader. Read More.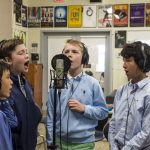 The 'Gender Gap' in Education and Why a Private Boys School Might Be a Solution
If you're the parent of a boy and you have given his educational path some thought, you've likely encountered the narrative that boys are falling behind girls in school. Do the headlines, books, and research can leave you feeling uneasy? Read More.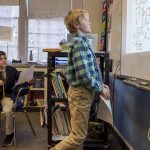 How to Help Your Child Master Elementary School Math Skills
American math test scores have been a topic of debate for more than a decade, and the data is nothing short of disheartening. But schools are beginning to look toward successful international math programs and there is hope that things could improve. Read More.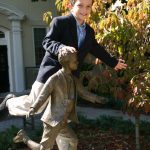 The Running Boy
Imagine that you are eleven years old, experiencing that potent mix of boundless exuberance and limitless joy that comes with the freedom of running—starting slowly, building speed, feeling the thrill that comes with the discovery and release of your power and self-determination. Read More.