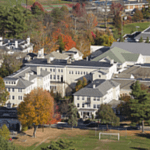 There is no "right" or "wrong" way to search for and apply to a junior boarding school for your son; every boy is unique and every family's goals are different. But here at The Fessenden School, our goal is to make sure your son and our school are a perfect fit. We process hundreds of applications every year and there are some common things parents do that make it harder for us, and for them, to determine that fit.
Here are the three most common ones:
1. Not Being Open, Honest, and Realistic About Who Your Son Is
Don't try to oversell your son. Tell us who your son is and where his strengths lie:
Why are you really looking at junior boarding schools?

What are you and your son looking to get out of this experience?

What areas of support does your son need?
This is the information that will help us work with you to find a good fit for your son. For example, if your son struggles in math, let us know. At The Fessenden school, we have several levels of math where your son could find success, and we also have tutoring available.
We really want to get to know your son and your family during the admissions process so we can serve and advise you. If your son is not a good fit for our school, then we will recommend another JBSA school that might be a more appropriate choice. There are many different types of junior boarding schools which serve a variety of learning and social profiles. We are committed to helping you find the one that will set your son up for success.
2. Misguided Expectations about College or Secondary School Placement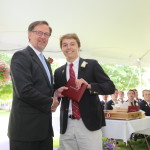 We're going to be honest. If your son attends Fessenden, we can't guarantee he'll get into Harvard or any other college or secondary boarding school for that matter. We don't even track college placement. Most other independent junior boarding schools in the Northeast will tell you the same thing.
The truth is, three, four, or five years from now, your son will be a very different person than he is now. When your son has graduated from Fessenden, he'll go on to whatever school is most appropriate for who he is at that time, and we'll help him get there.
What matters while your son is at junior boarding school is not where he goes afterward, but what he accomplishes, experiences, and learns while he's there that will dictate his academic, athletic, and social journey going forward.
3. Focusing too Much on Academics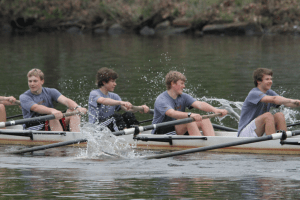 Yes, it is important to assess the academic strength of the junior boarding schools you are considering, but it is by no means the only thing that you should evaluate to ensure your son derives the full benefits of the boarding experience. It can be easy for parents to become so single-focused on the academic component they neglect to explore the other learning opportunities schools provide outside the classroom. Boys need a strong academic foundation, but they can also benefit from trying out for a sports team, being in a school play, joining a club, participating in a variety of weekend adventures, or rooming with a boy from a different culture.
At Fessenden, our focus is on educating the whole boy. There are many great lessons to be learned outside the classroom: in the dormitories, on the athletic fields, in social situations with other students and faculty.
As you search for a good fit for your son, these are some of the areas you should focus on as much as academics. They will all contribute to his growth and lifelong success.
Want to Learn More About Junior Boarding Schools?
Looking for more information about junior boarding schools and boys' development? Subscribe to the Fessy-Den Blog. You will:
learn about the latest thinking on boys' learning and development;
hear advice from our Admissions team on evaluating schools; and
receive the occasional insider's view of Fessenden's history and traditions.
Even though this blog is generated primarily to help prospective families discover Fessenden, we think our current community will find the content valuable, too. If you would like to continue to receive a weekly recap of our top posts, subscribe now!