Each year Fessenden students of all ages step up for leadership and community service opportunities. Here are some of the highlights from the 2018-2019 academic year.
STUDENT DIVERSITY LEADERSHIP CONFERENCE
At the end of 2018, a group of students attended the National Association of Independent Schools' Student Diversity Leadership Conference in Nashville, Tennessee.(From L-R: Fejiro E. '19, Jack R. '19, Emilio J.'19, William J. '19)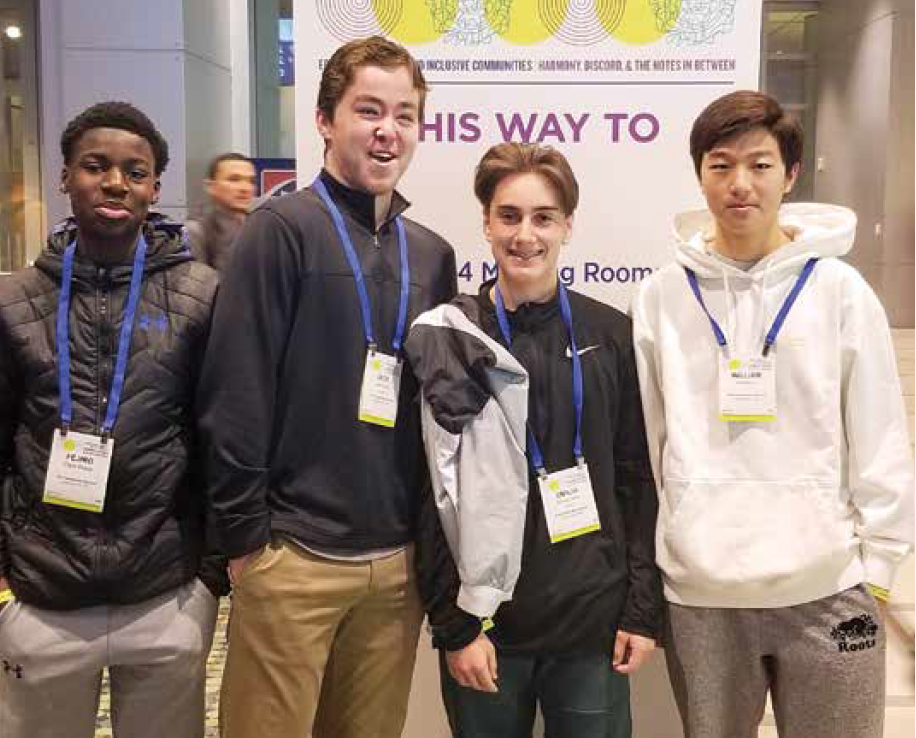 STUDENTS CELEBRATE 'MOVEMBER'
Every fall, the Fessenden community celebrates "Movember" to promote awareness of men's health, both physical and mental. This past year, the month culminated with a day for boys to wear mustache-shaped bow ties with visual representations of their answers to two driving questions: What makes you you? What do you do that makes you healthy?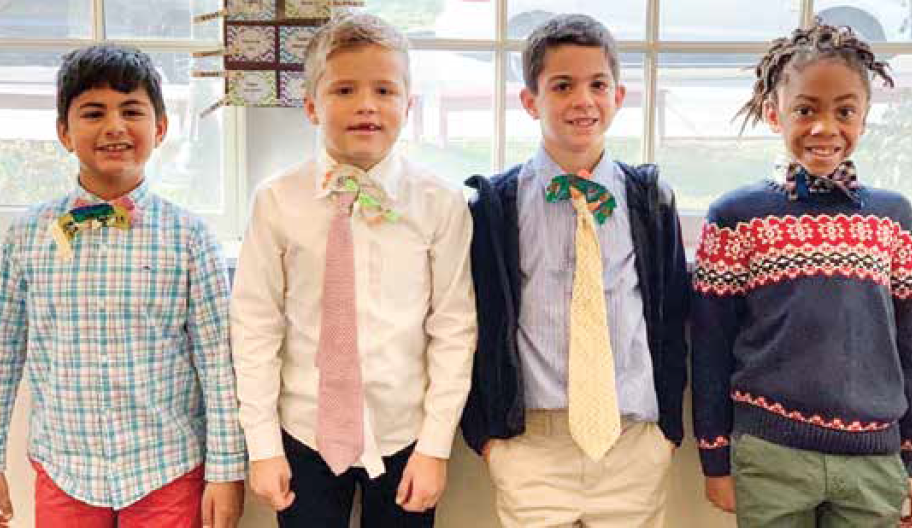 GRADE 8 PRESCHOOL FRIENDS
An Upper School community service initiative, every Thursday morning a group of eighth graders walk down to the Fessenden Children's Center on campus to read to toddlers in preschool.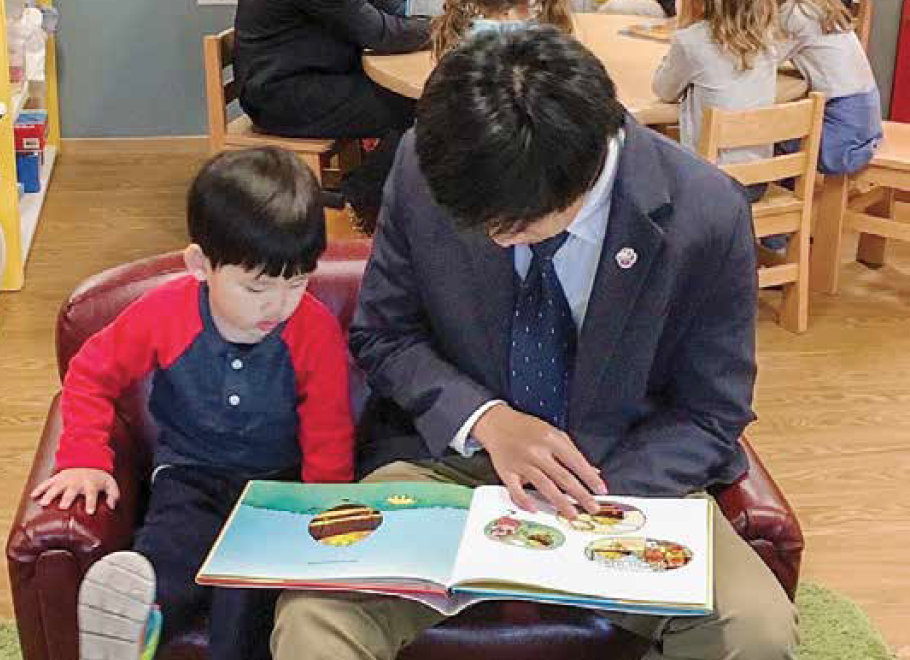 MIDDLE SCHOOL COMMUNITY SERVICE
After the end of each sports season, Fessenden offers an afterschool program called "Mud Week," during which Middle and Upper School boys participate in alternative activities. Students choose their activities each day, and they may opt to play sports or other games, join community service trips, or spend extra time in study hall.
At the end of the season last fall, students had the opportunity to attend a different Community service trip each day, organized by Middle School Service Learning Coordinator and Spanish Teacher Alyssa Hansen. Middle School boys traveled to BINA Farm, where they learned about the Farm's  mission to use equine therapy to bring together individuals with and without disabilities, and did some manual labor to help the farm; they visited homes in our community to complete yard work and rake leaves with Newton at Home; and they went to multiple local food pantries where they assisted with organization, stocking, and preparation for upcoming distributions.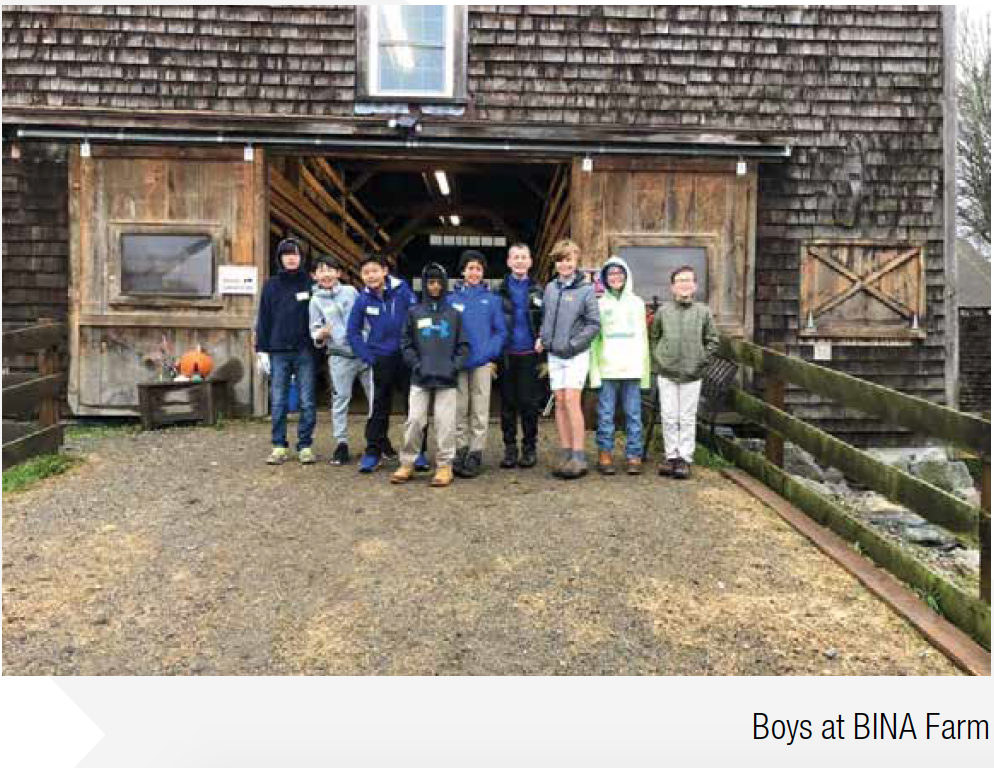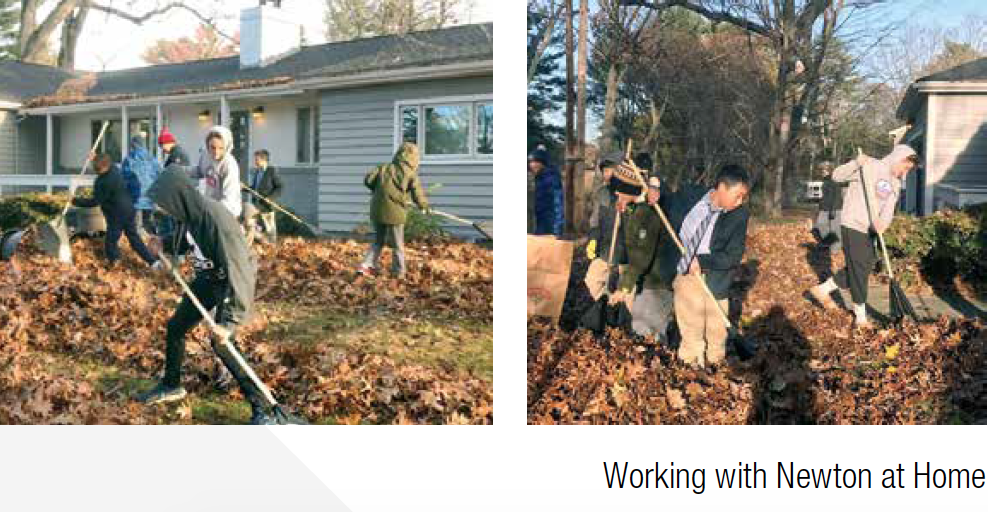 GRADE 6 B#SHARPS AT SCANDINAVIAN LIVING CENTER
The sixth grade B#Sharps sang for residents of the nearby Scandinavian Living Center before last winter break.